EDIT MAIN
Finance
Lumpkin County Schools Finance Department
The Lumpkin County School District's Finance Department is committed to providing comprehensive fiscal support to the students and teachers of Lumpkin County Schools through the District's vision of preparing all students for successful and productive lives in an ever-changing world.

Within the scope of this commitment is the responsibility to coordinate and direct the financial activities of the School District, while ensuring sound fiscal stewardship of public funds.

Some of our responsibilities include:
Accounts Payable
Purchase order processing
Receipt Processing
Risk Management and Workers Compensation
Budgeting
Audits
Grant Fund Management
Departmental support to Human Resources, School based accounts, Facilities,Transportation, Technology, Special Education, School Nutrition, and Instructional Education.
For information on Payroll and Employee Benefits, you will contact Human Resources. For information regarding employee health insurance and flexible benefits, please see Employee Services on the home page.
These responsibilities require our staff to be customer-oriented with respect to the financial needs of our schools, our employees, departments, government agencies, vendors, and the general public, while simultaneously assuring that all transactions adhere to system policies and procedures, generally accepted accounting principles, and regulations established by authoritative governing bodies
PRESS RELEASE REGARDING LOWERING MILLAGE RATE - NET TAX INCREASE
WHAT DOES Dr. brown have to say? we asked him...
NOTICE OF PROPERTY TAX INCREASE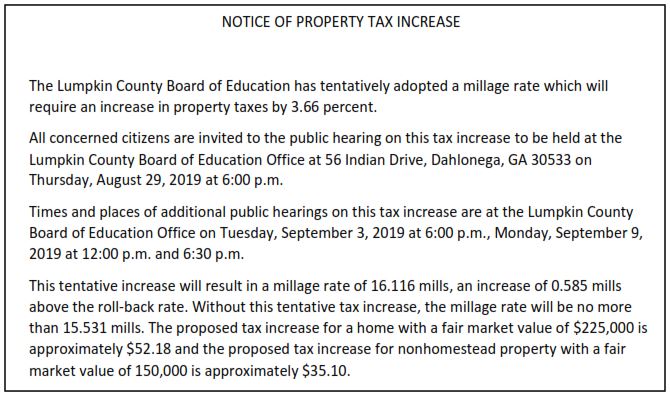 CURRENT 2019 TAX DIGEST AND 5-YEAR HISTORY OF LEVY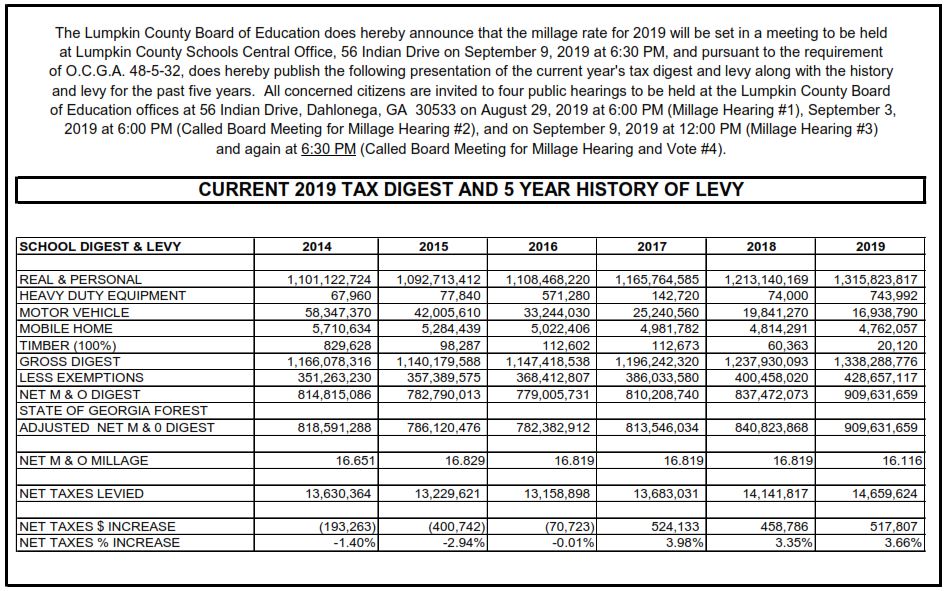 Tentative FY'20 Budget Approved by boe on June 10, 2019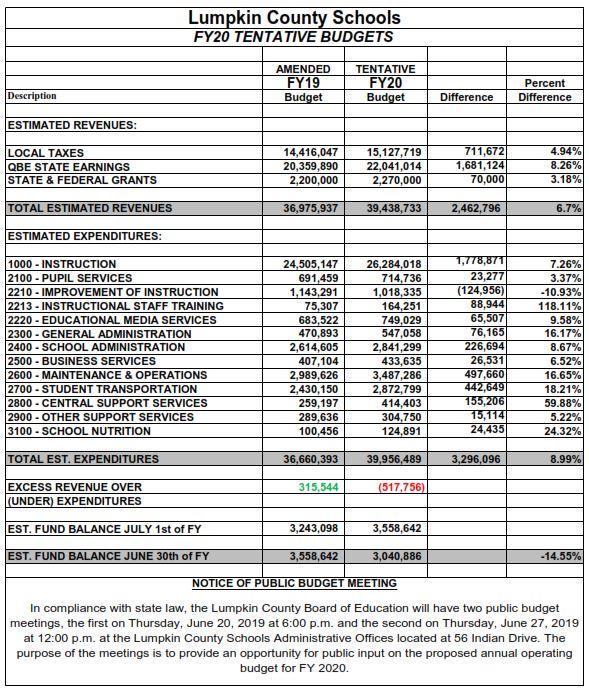 Quick Links
Sales and Use Tax Exemption Form