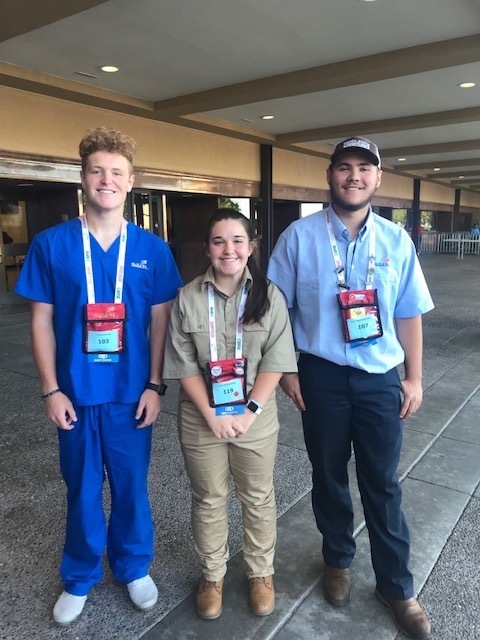 SkillsUSA National Competition
Jason Lemley
Monday, July 01, 2019
Last week, recently graduated Seth Fuller along with rising Sophomores Jordan Jones and Michelle Morris competed at the 55th Annual SkillsUSA Leadership and Skills Competition in Louisville, Kentucky. To earn this honor to compete at the national level, each student has to be a state champion in their respective skill contest. Students from all over the United States gathered in multi-day competitions to find out who was the most skilled student in the nation in over a hundred different occupational skills and leadership demonstration contests.
LCHS was well represented last week:
Seth Fuller competed in Practical Nursing, placing 5th in the nation
Jordan Jones competed in Power Equipment Technology, placing 33rd in the nation
Michelle Morris competed in CNC Milling, placing 24th in the nation
SkillsUSA is a national membership association serving high school, college and middle school students who are preparing for careers in trade, technical and skilled service occupations, including health occupations, and for further education. SkillsUSA is a partnership of students, teachers and industry working together to ensure America has a skilled workforce. SkillsUSA helps each student excel. More than 345,000 students and advisors join SkillsUSA each year, organized into more than 19,000 local chapters and 50 state associations.