Beginning-of-Year Forms and Applications
At the beginning of each school year, we send home a packet of forms, applications, and documents for parents to review, complete, sign and return to school. This year, to simplify and streamline this process, we have integrated these forms and applications in the Infinite Campus Parent Portal!
These forms and applications are required for all students, and we appreciate your cooperation in completing them each August. If you have questions or concerns, we encourage you to reach out to your child's school and speak to one of our administrators.
The following forms / documents are uploaded and ready for you in Parent Portal:
Student Meal Benefits Application

Student Handbook

Access to Federal Programs Information

Photograph / Video Opt-Out Procedure

Student Internet Use Permission

LCSS Attendance Policy and Procedures

FERPA and PPRA Information

Parents Right-to-Know Teacher Qualifications

Extra-Curricular / Club Opportunities Opt-Out Procedures

Parent Occupational Survey

Student Residency Questionnaire (McKinney-Vento)

Student Medical Information / Permission to Administer Medications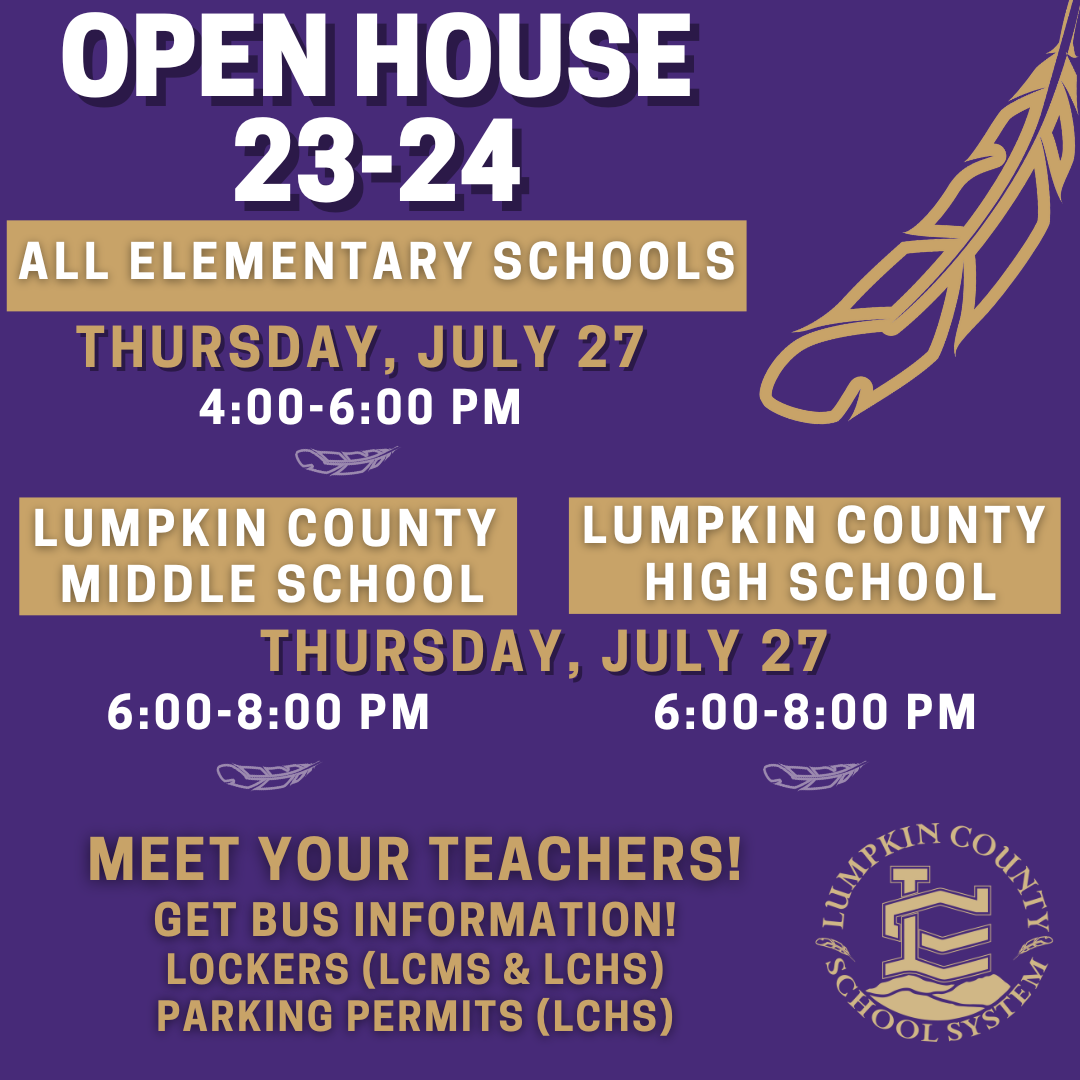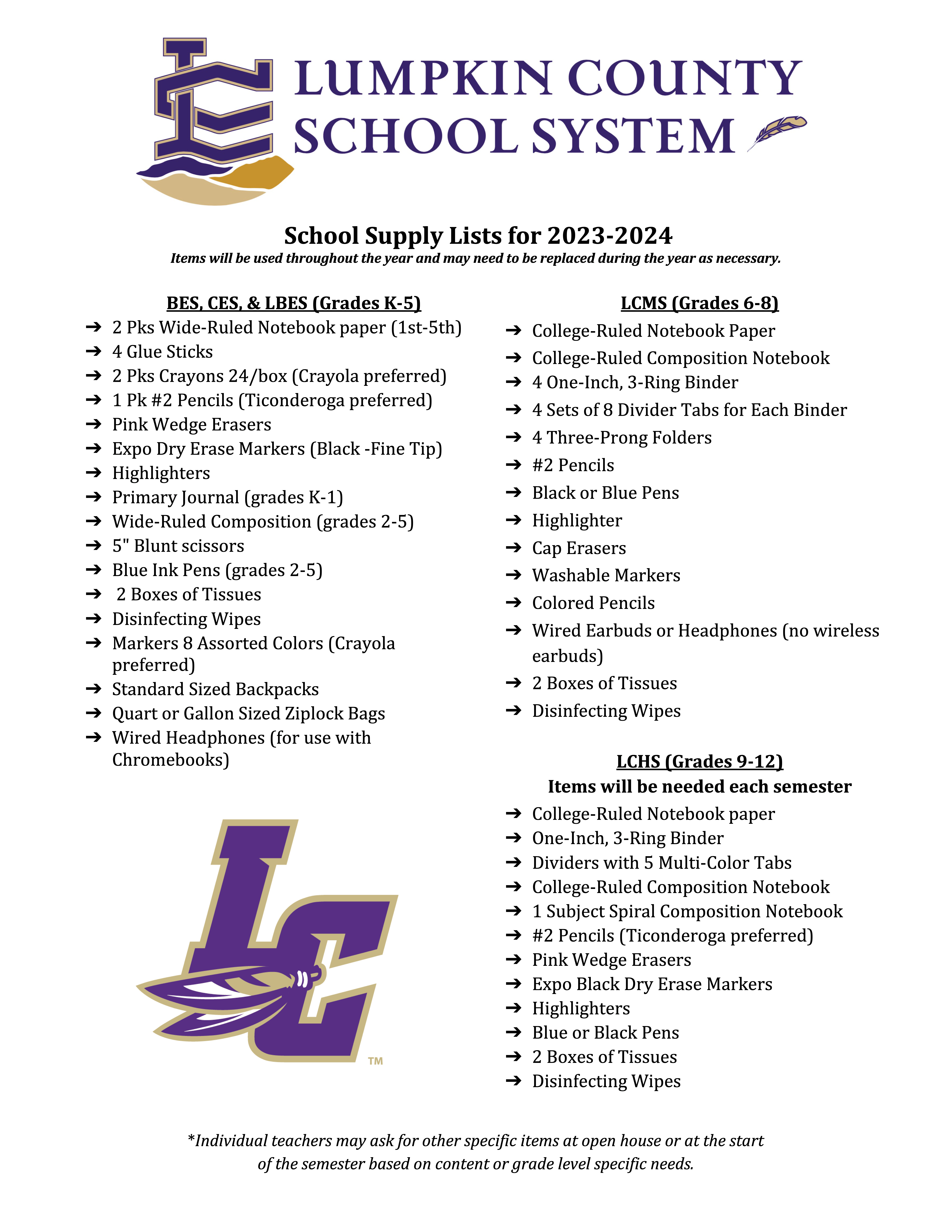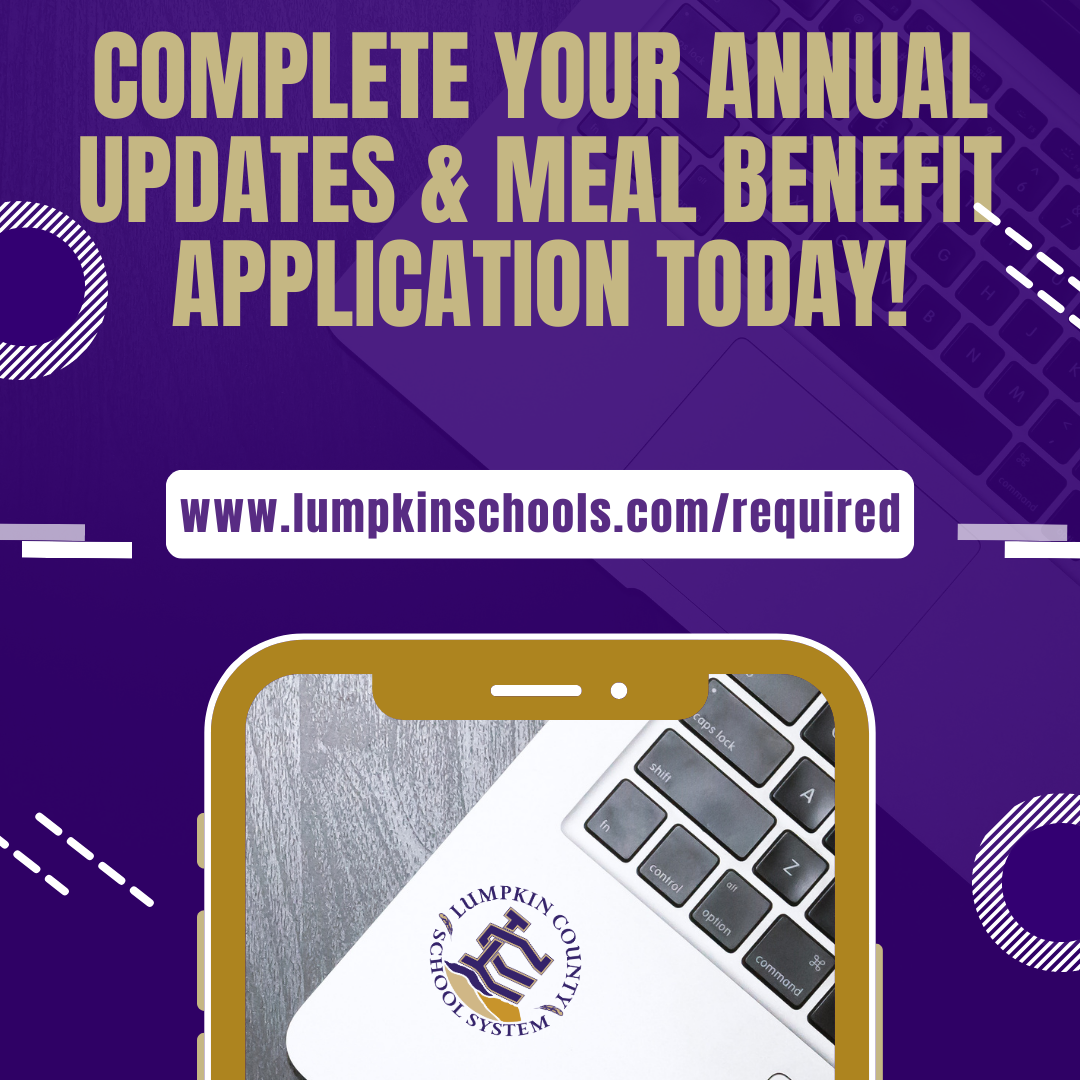 Free and Reduced Meals Application is for ALL!
For the school year 2023-2024, Lumpkin County Schools is requesting all families to complete and submit a Free and Reduced Meal Application through Parent Portal. Even if you know that your household income does not qualify, the process of completing the application each year helps our school system!
For information about the Lumpkin County School System Nutrition Program, please contact Julie Knight-Brown (julie.knightbrown@lumpkinschools.com or 706.864.3611). Our entire staff is looking forward to supporting your child in the coming school year!