Last night's CTAE Winter Advisory Meeting & Dinner highlighted the many programs and offerings we have in Lumpkin County. Great job, CTAE students for presenting to our advisory members! Thank you, advisory members, for all your support and for your continued partnerships!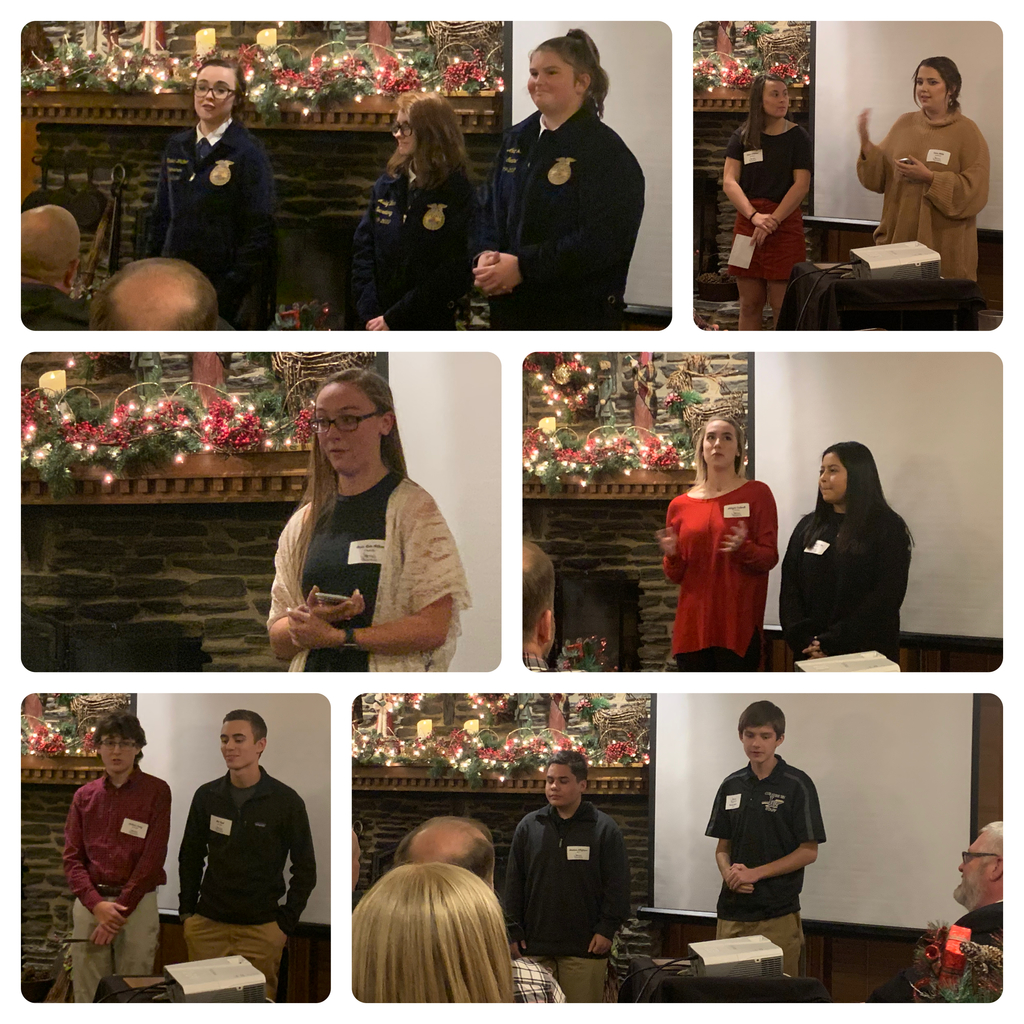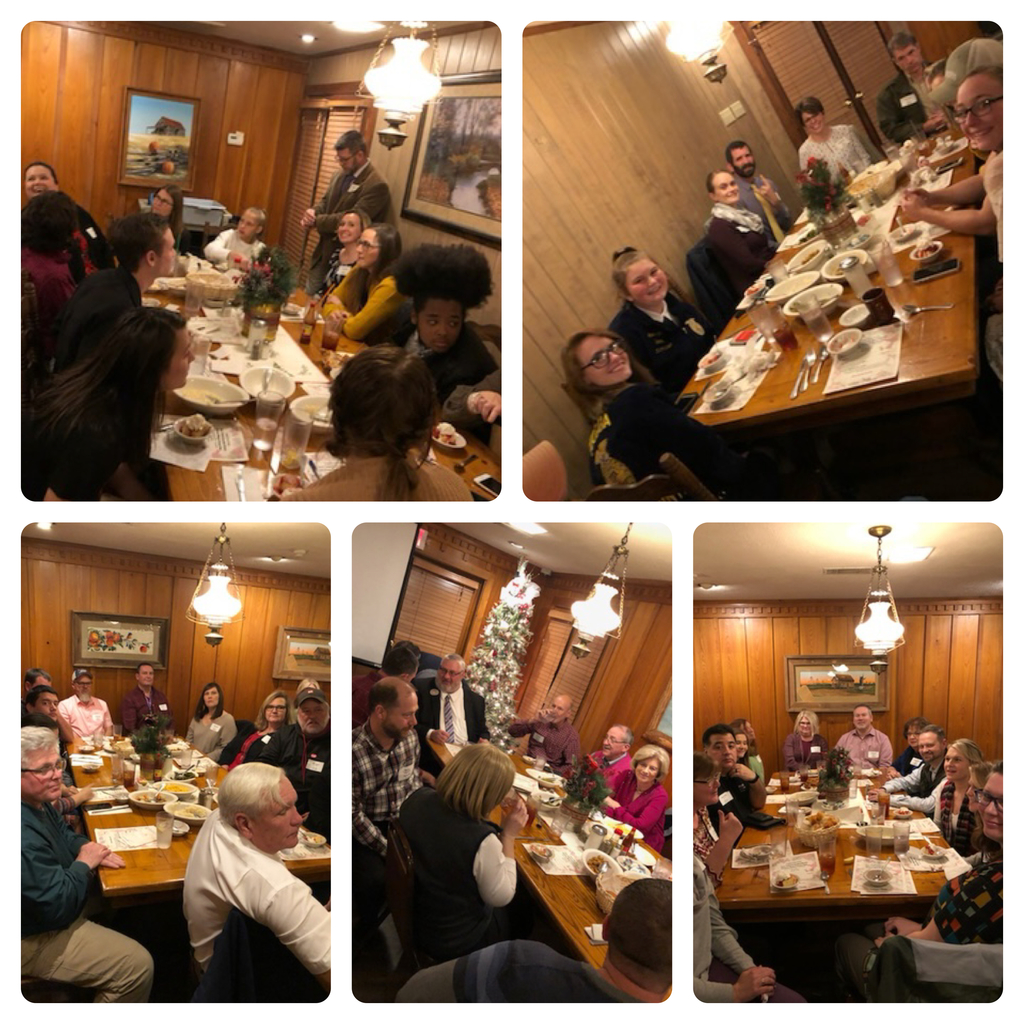 Dr. Rob Brown and BOE Members Mera Turner and Lynn Sylvester accepted the 2019 Leading Edge Award at the Annual GSBA Conference today. Lumpkin County won this award for our design and implementation of a district communications plan which keeps our community informed about school successes and school happenings. LC was one of two counties in the state to win this award for Communications! #TR1BE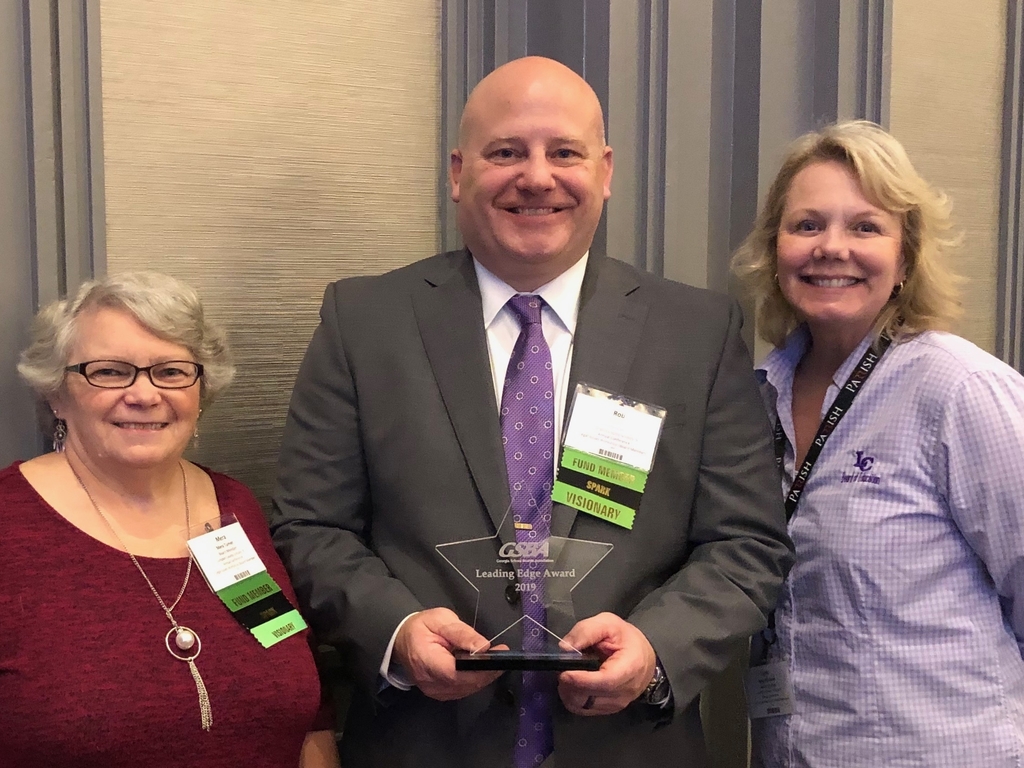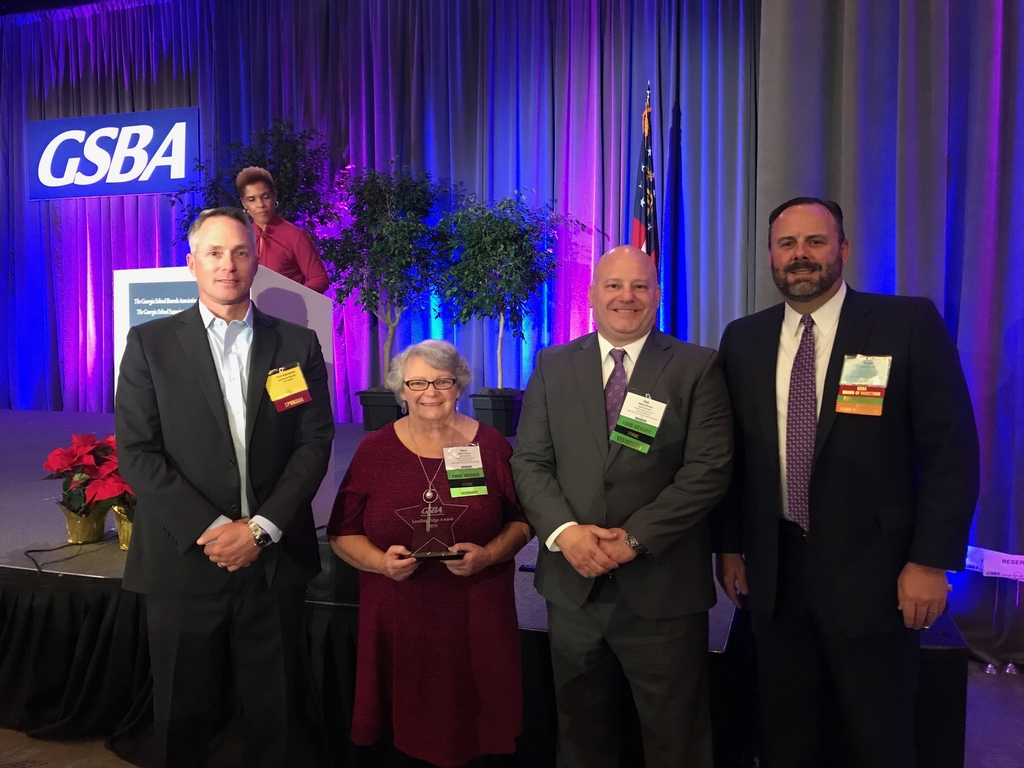 Thank you, University of North Georgia, for a fun-filled 5th Graders' Day Out! From the campus tours to eating at Chow to the UNG Nighthawk's Men's Basketball game, our students had a blast! #TR1BE #HawkEm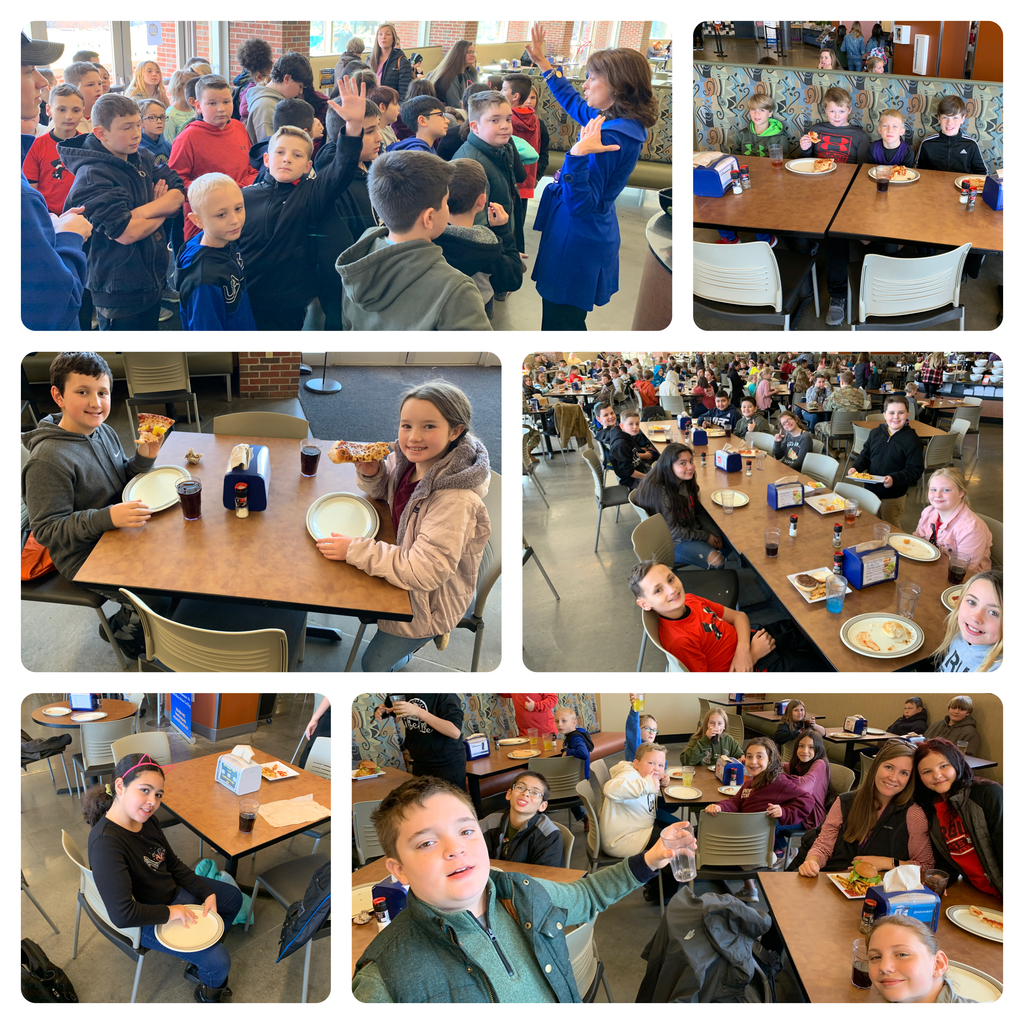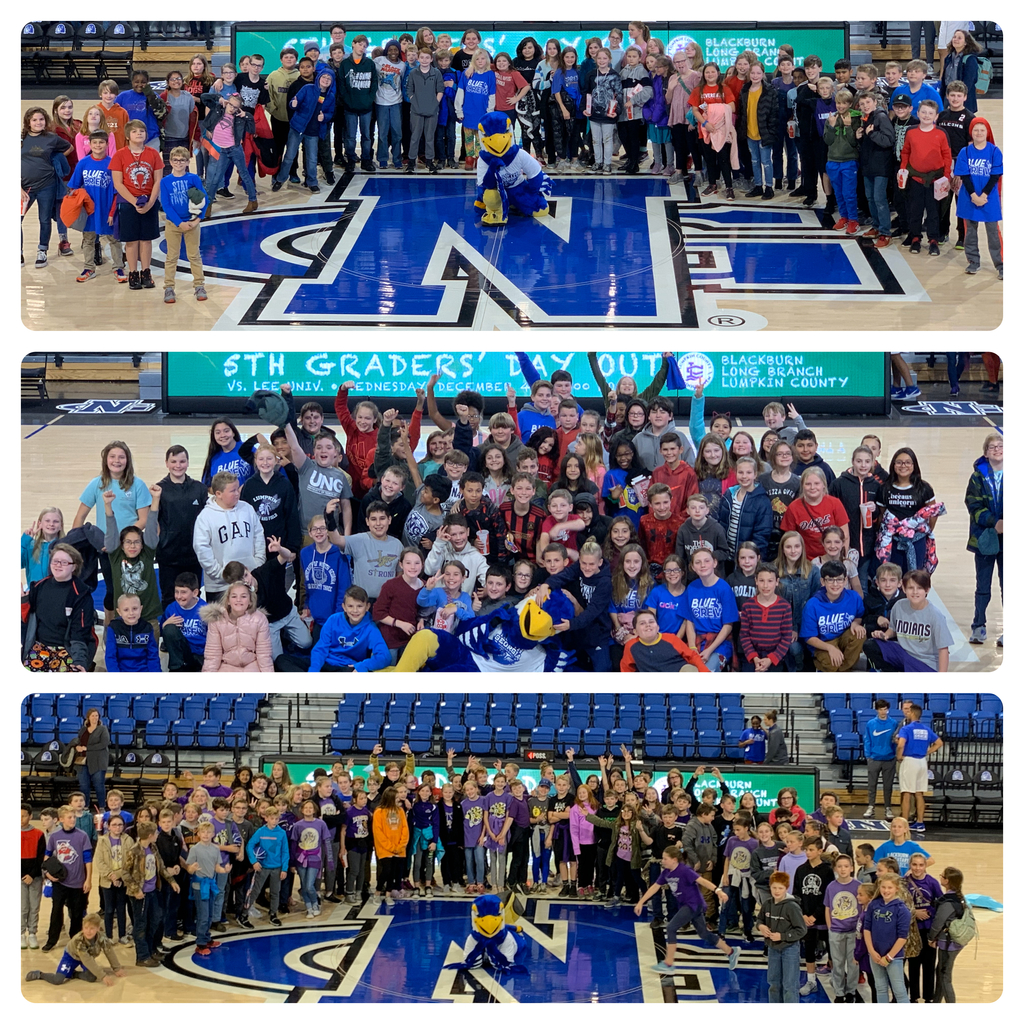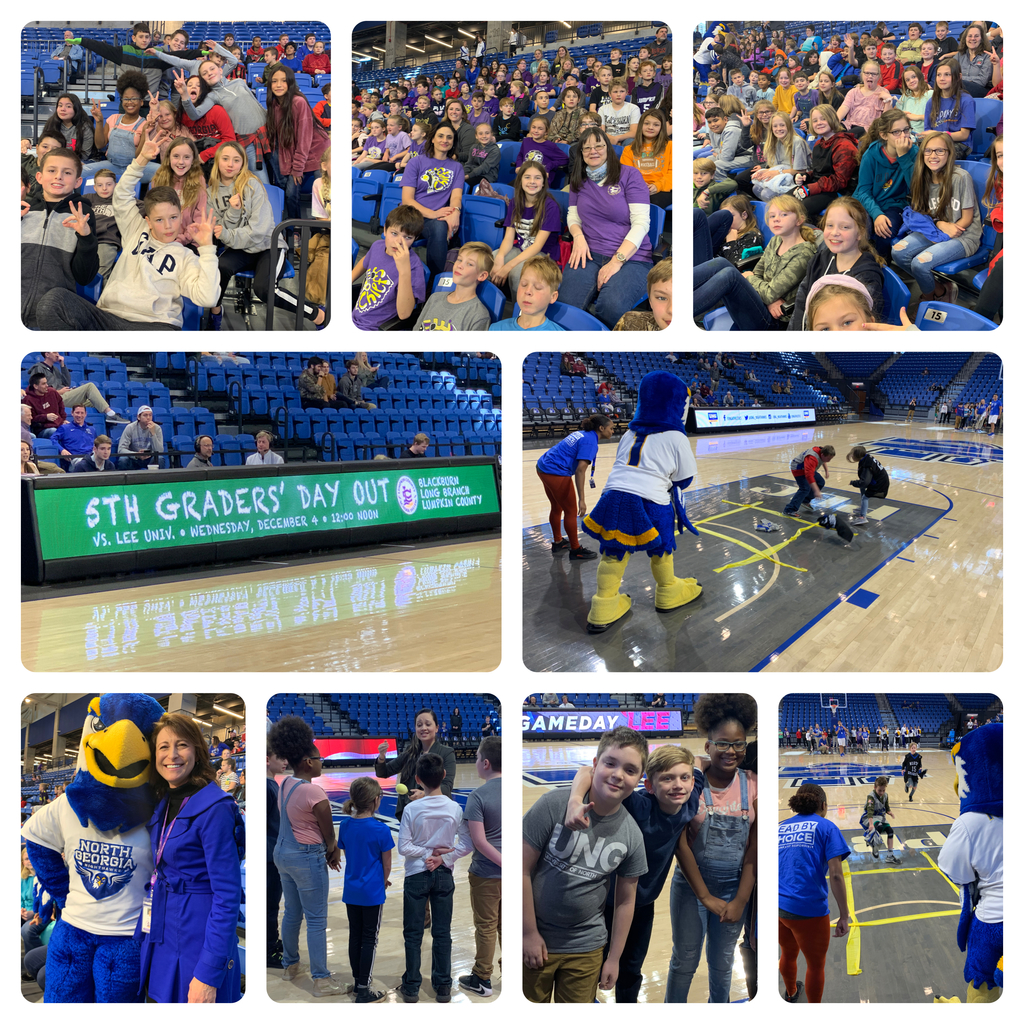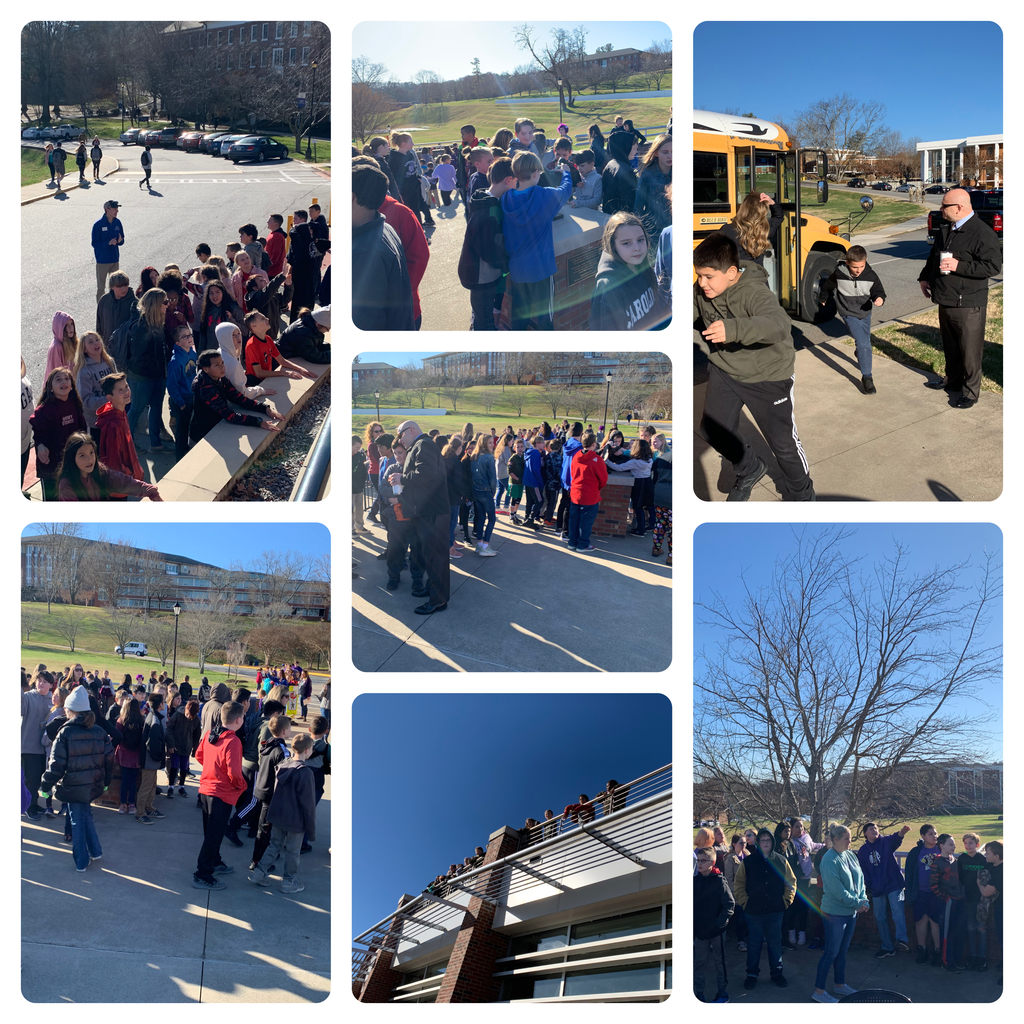 Who doesn't love reading through the Fall/Winter 2019 issue of UNG's magazine and happening upon our Business students from LCHS?!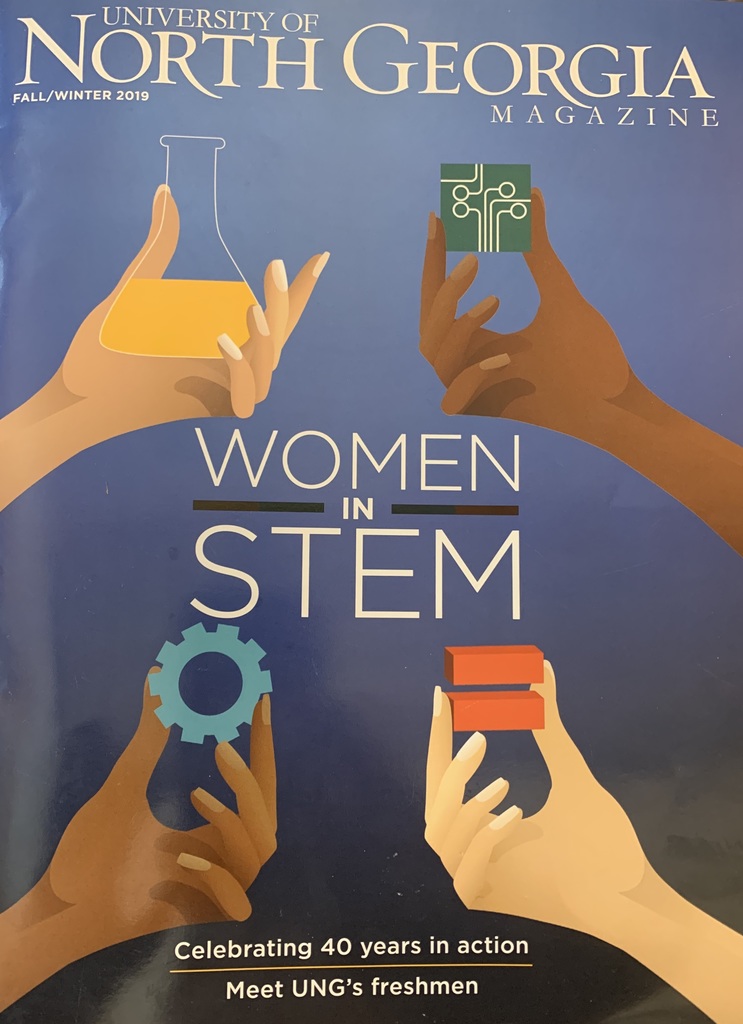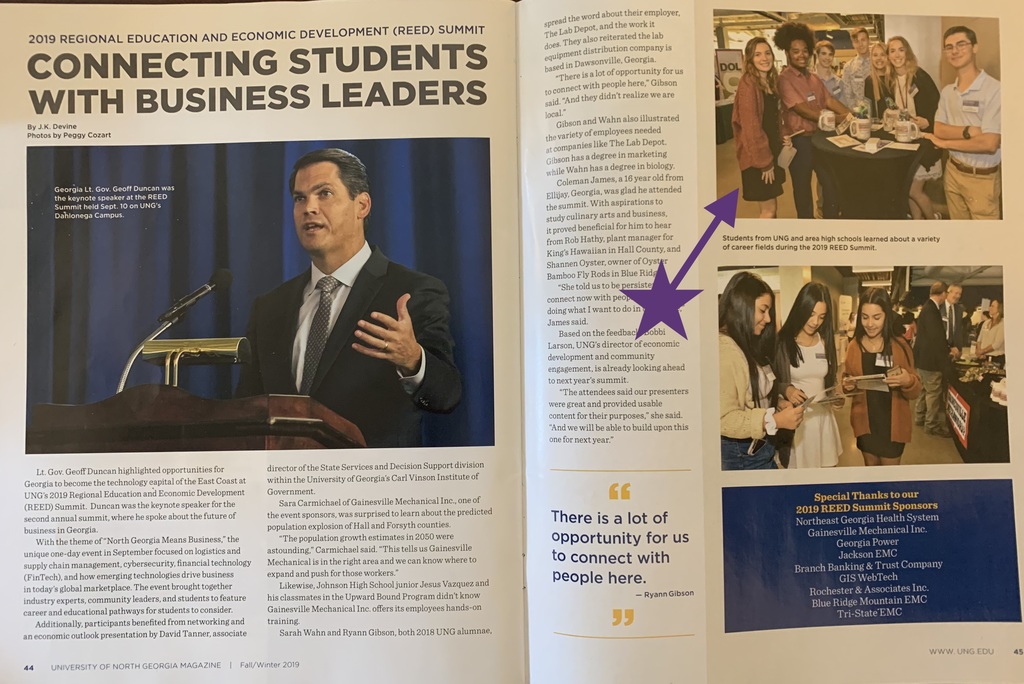 State Superintendent Richard Woods' Christmas tree at the state capitol will be adorned by Christmas ornaments from schools all across Georgia. Our very own Olivia Wendl's handmade ornament will be one of those! Great job, Olivia!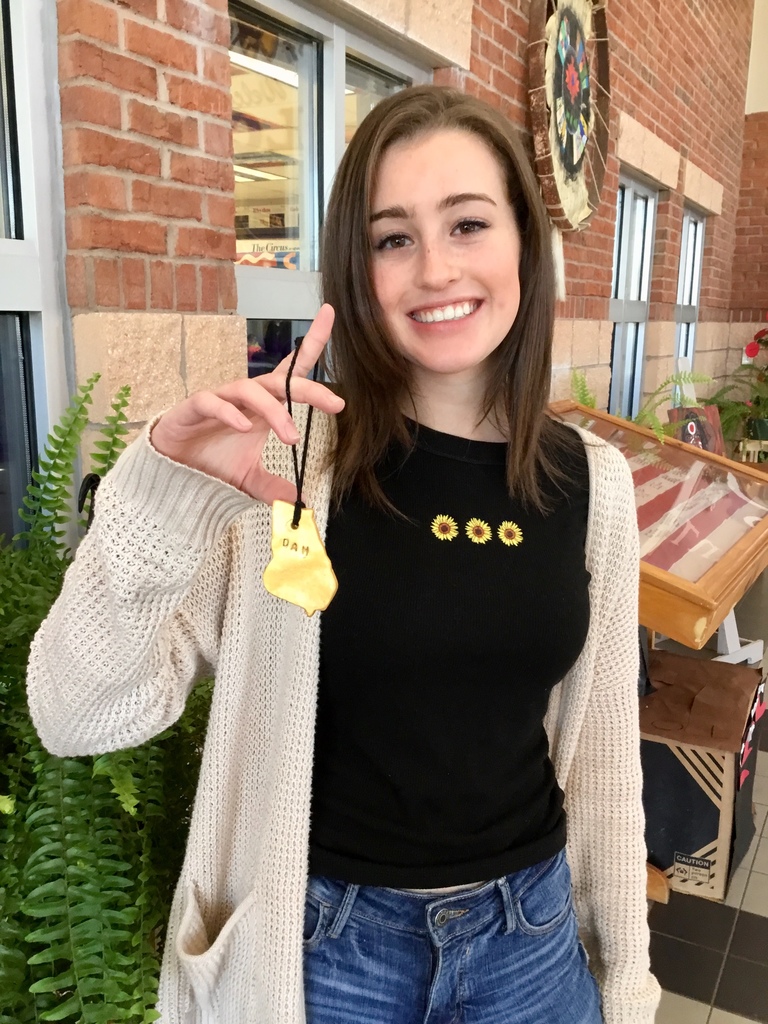 March will be here before we know it, and we are excited about our Adult Field Day in Lumpkin County! It's time for you to start forming your teams! Don't delay; join today!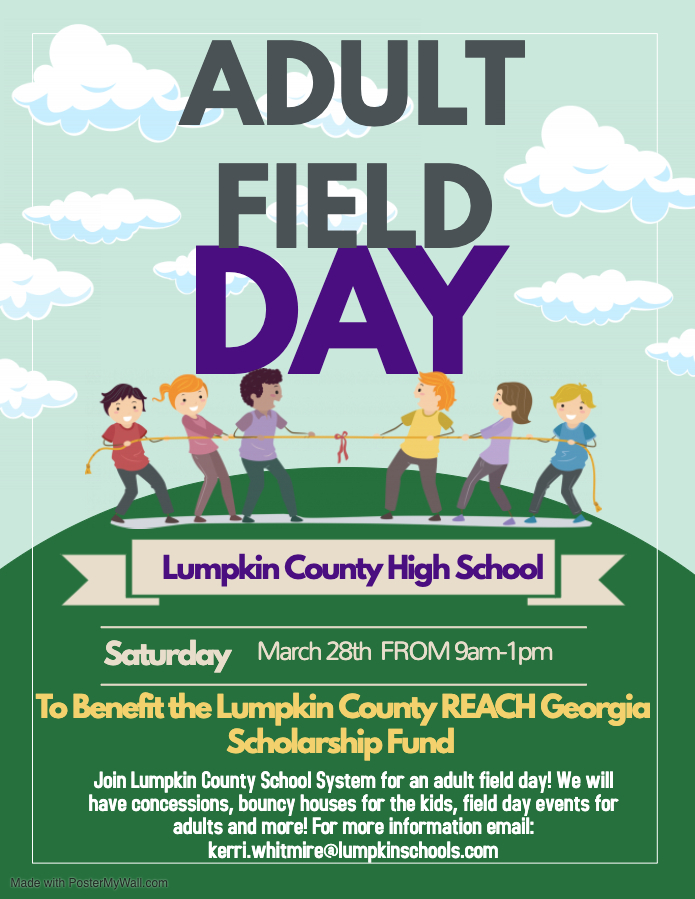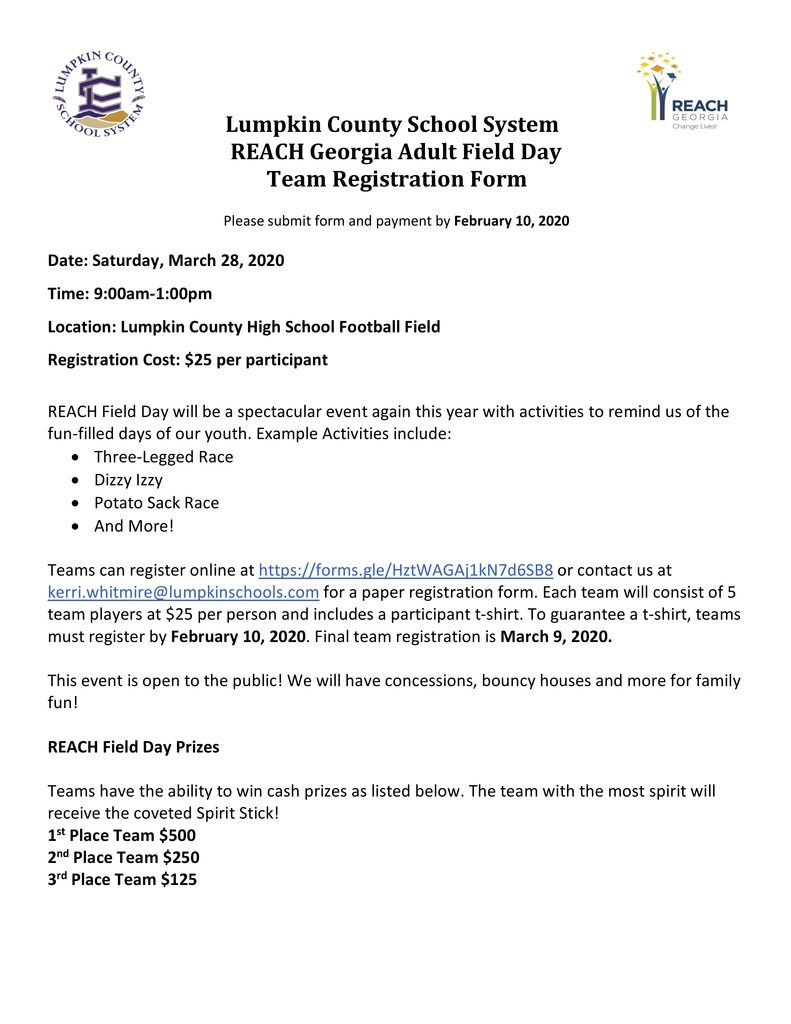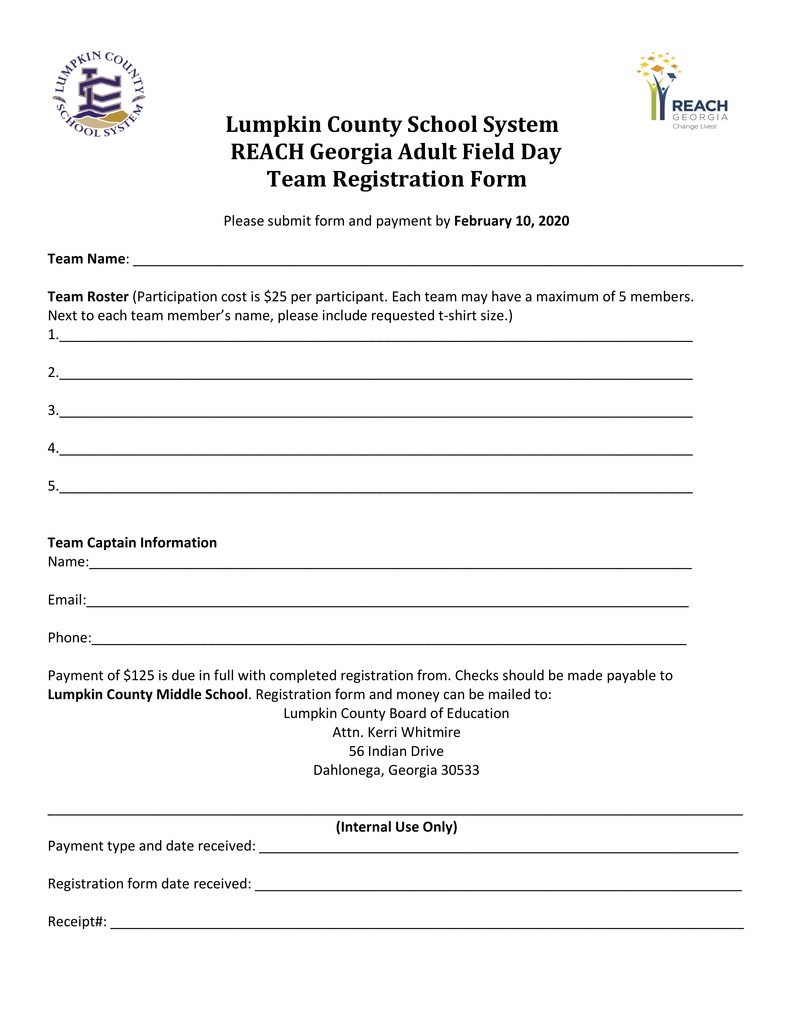 March will be here before we know it, and we are excited about our Adult Field Day in Lumpkin County! It's time for you to start forming your teams! Don't delay; join today!

Lumpkin County High School's Grateful Gathering was truly a day full of fun, fellowship, and delicious food! We had 237 people join us over the course of the two hours. We sent an additional 60 to-go plates out the door to various places, and we took all the leftovers to the LC Sheriff's Office. We had the superintendent, associate superintendent, all four high school administrators, and countless others serving today! What an amazing #TR1BE! Happy Thanksgiving from LCHS!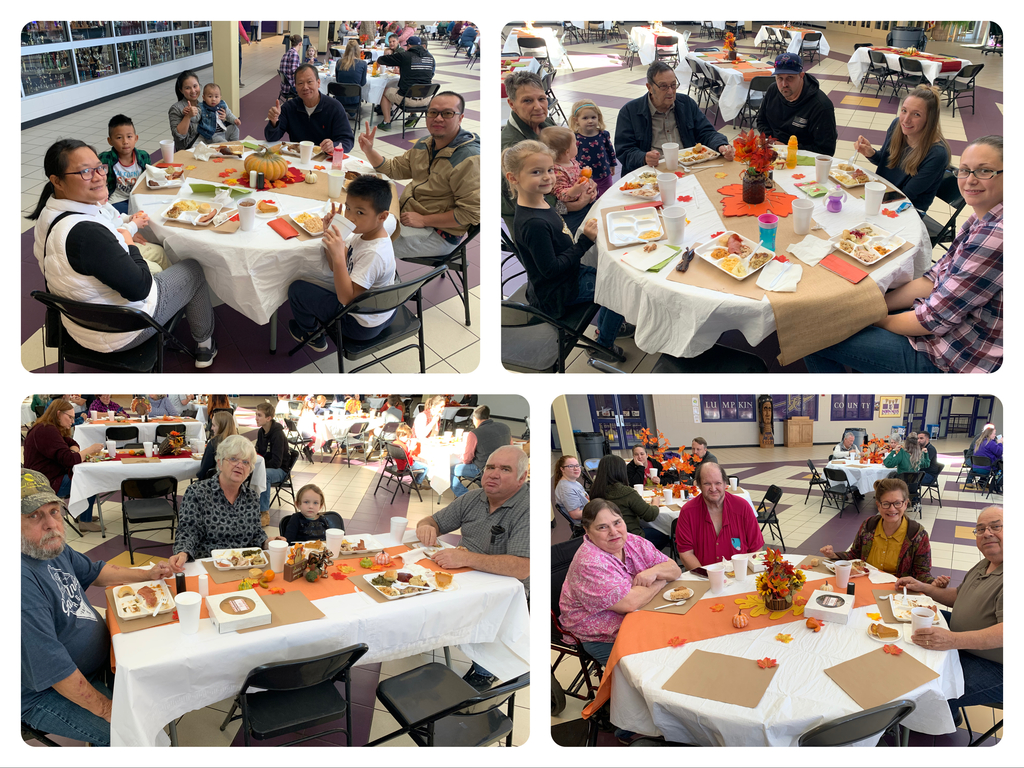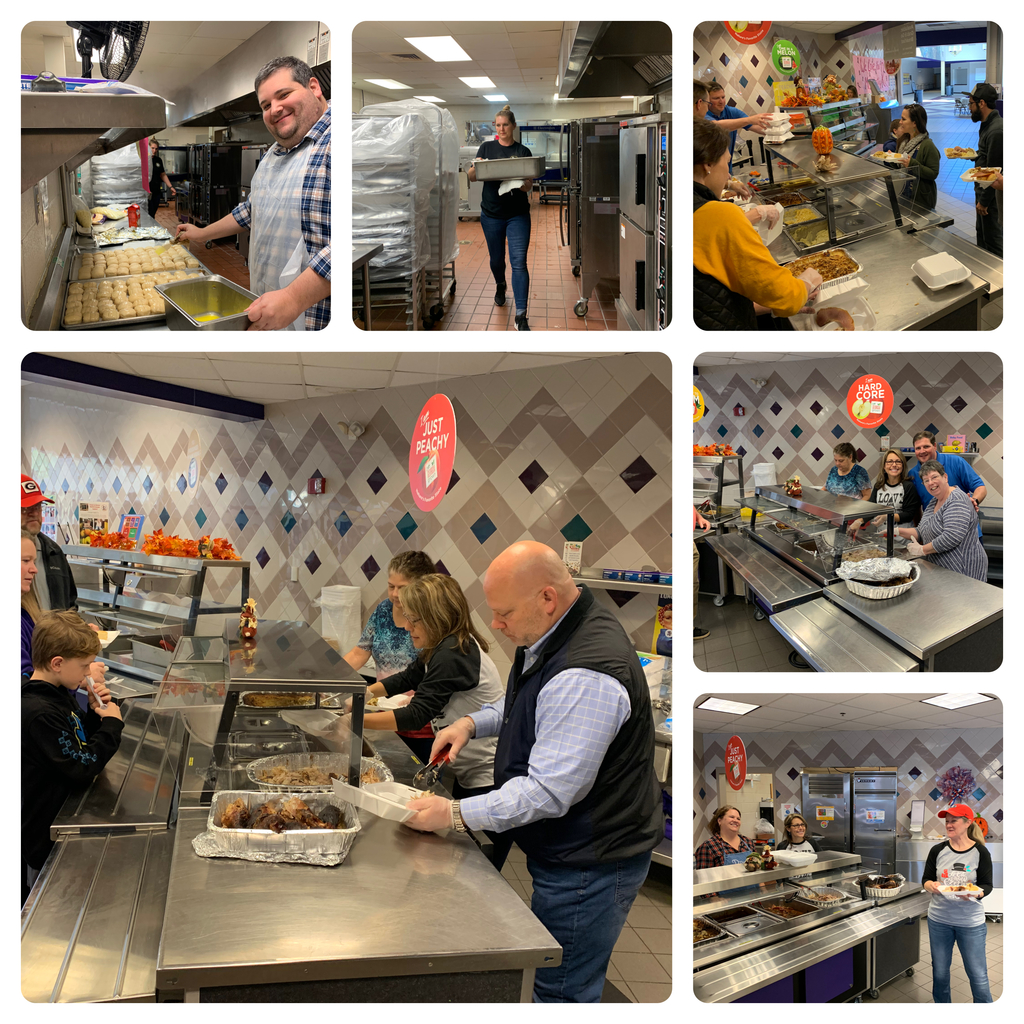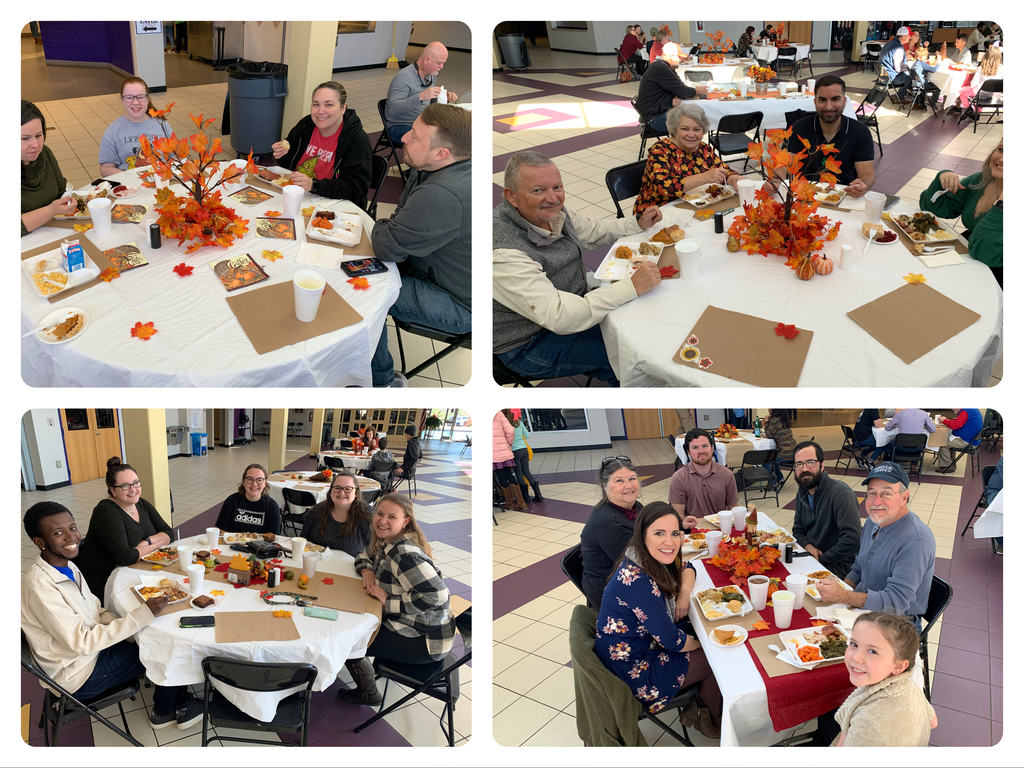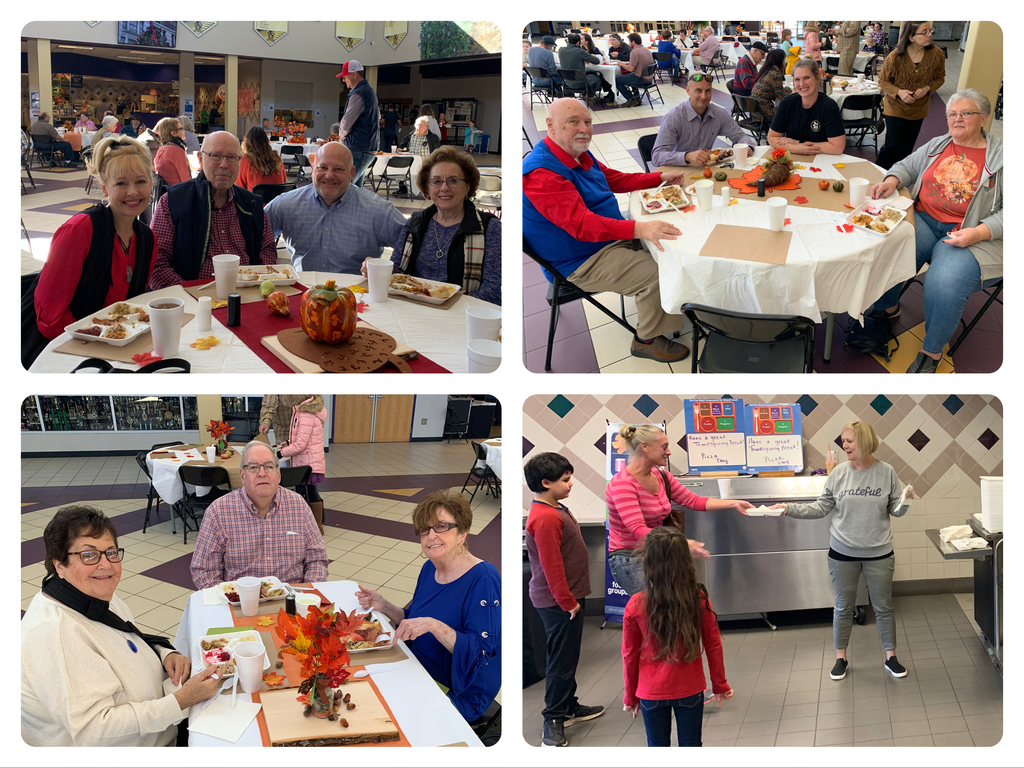 On this Thanksgiving Eve, take a moment to thank an educator in your life. Who are you thankful for in the Lumpkin County School District? Happy Thanksgiving to our #TR1BE!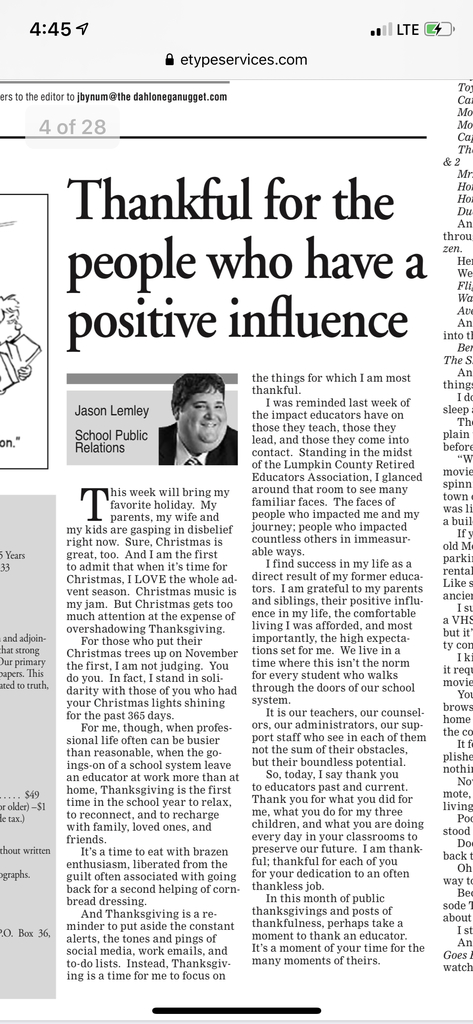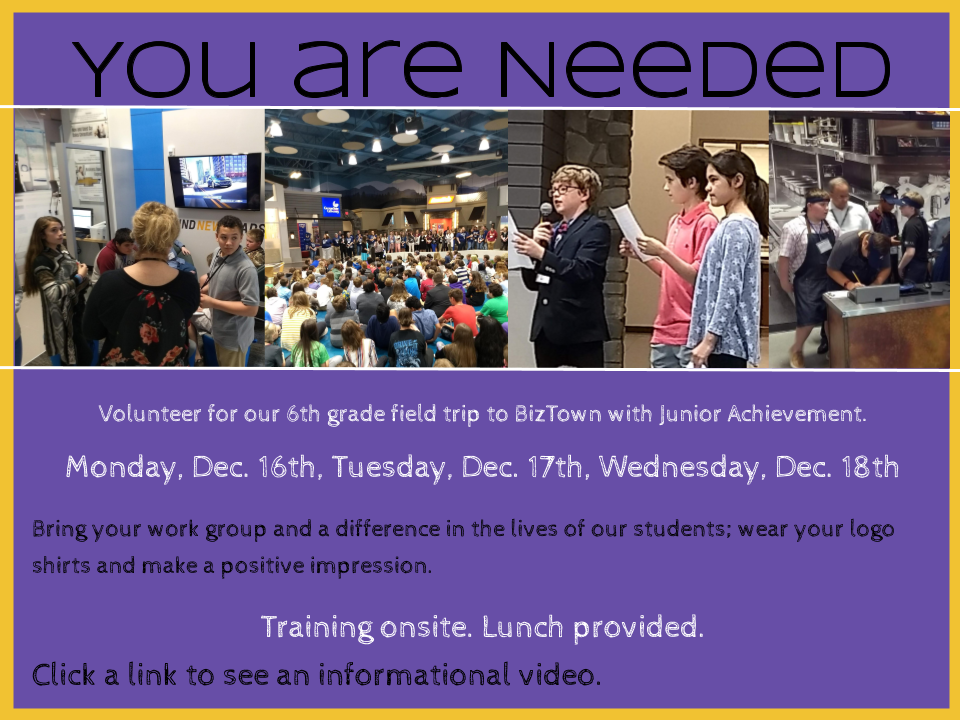 We wish you and your family a very Happy Thanksgiving!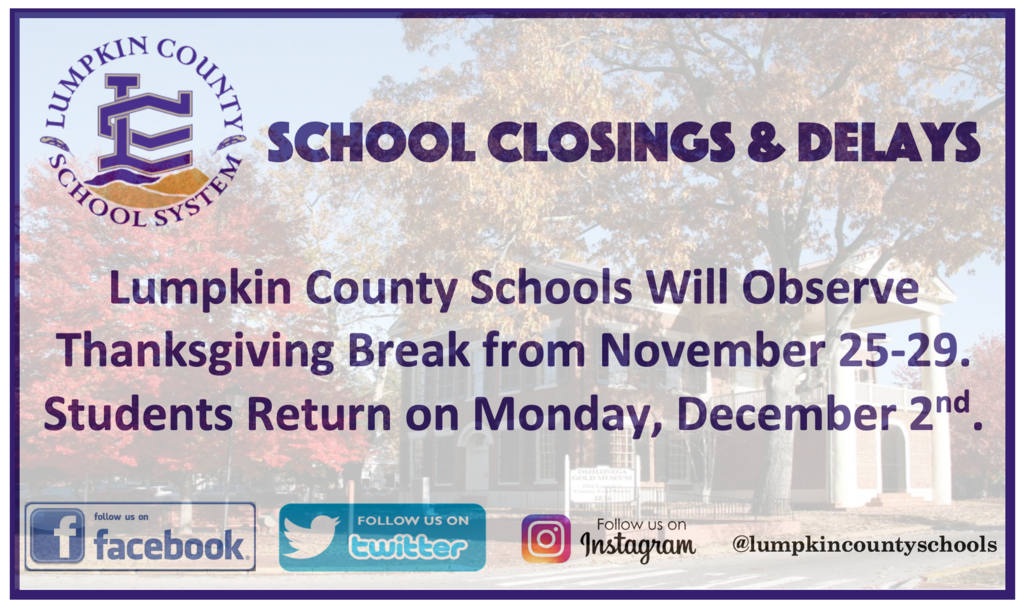 Our cafe staff enjoyed serving our TR1BE at each of our schools this week! We wish you each a happy and healthy Thanksgiving Holiday! We will see you back on Monday, December 2nd to finish out the fall semester!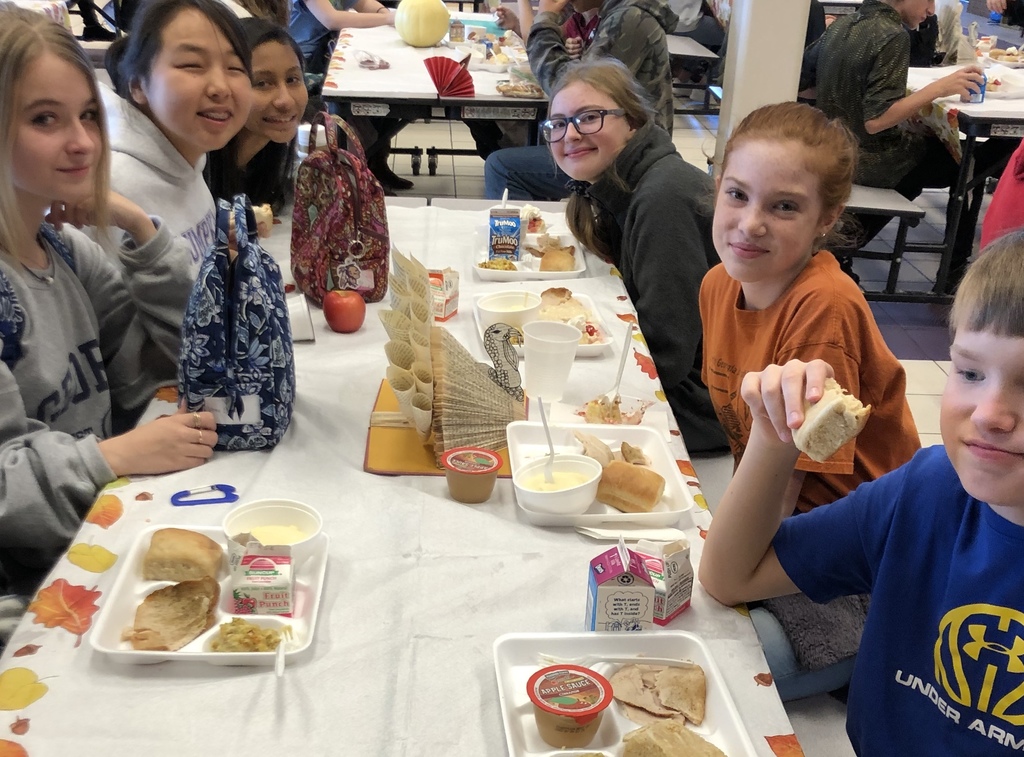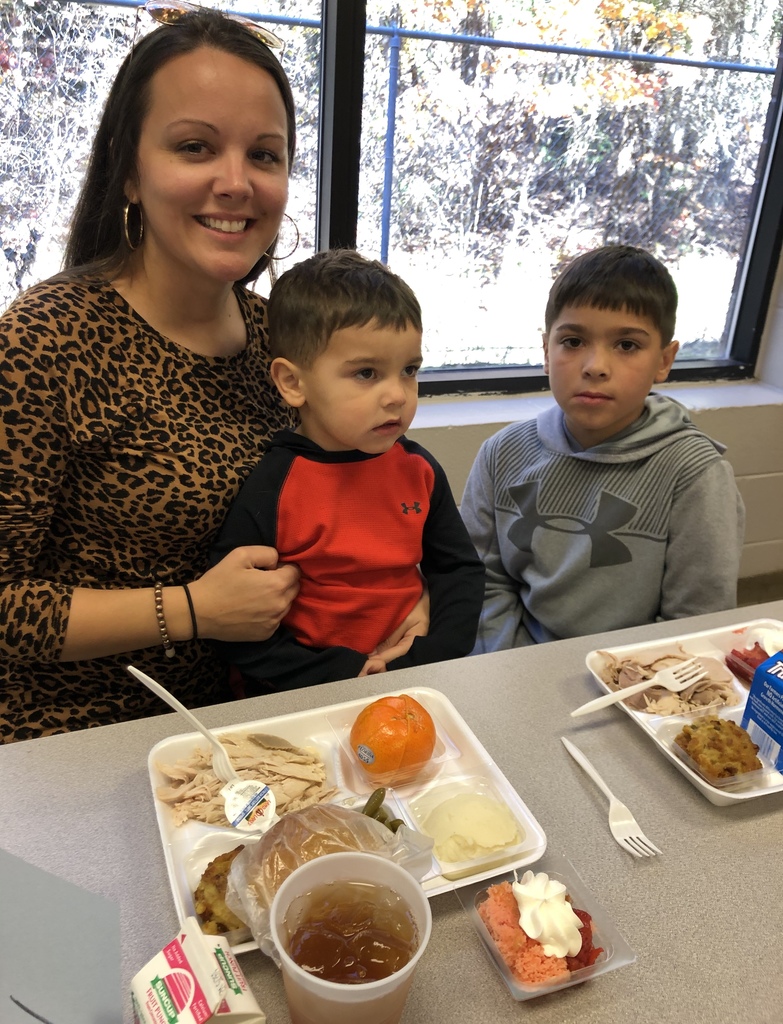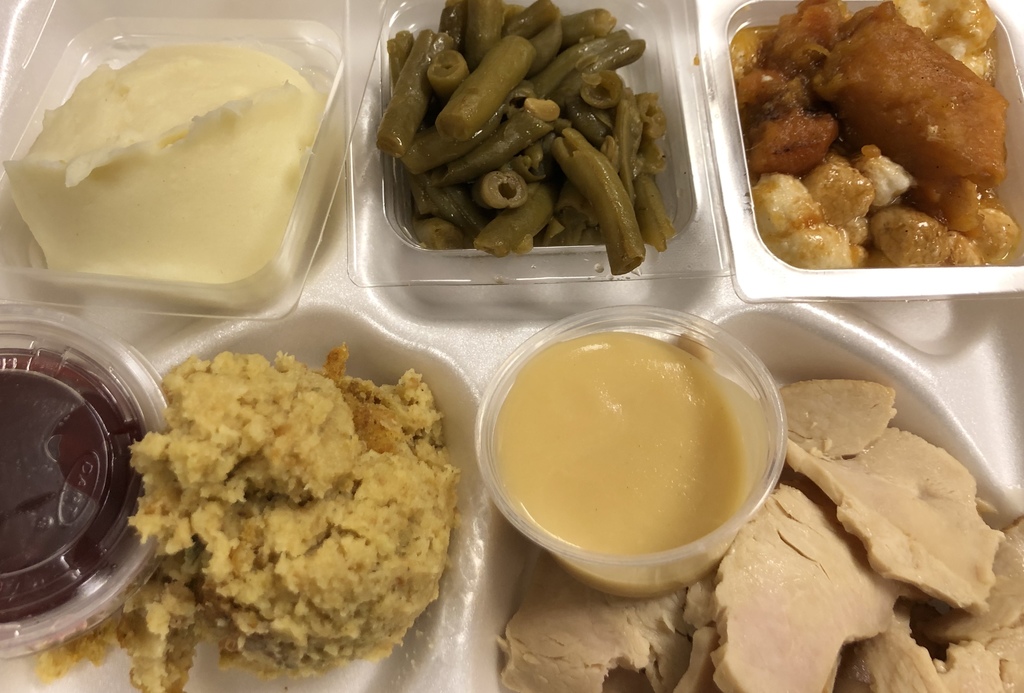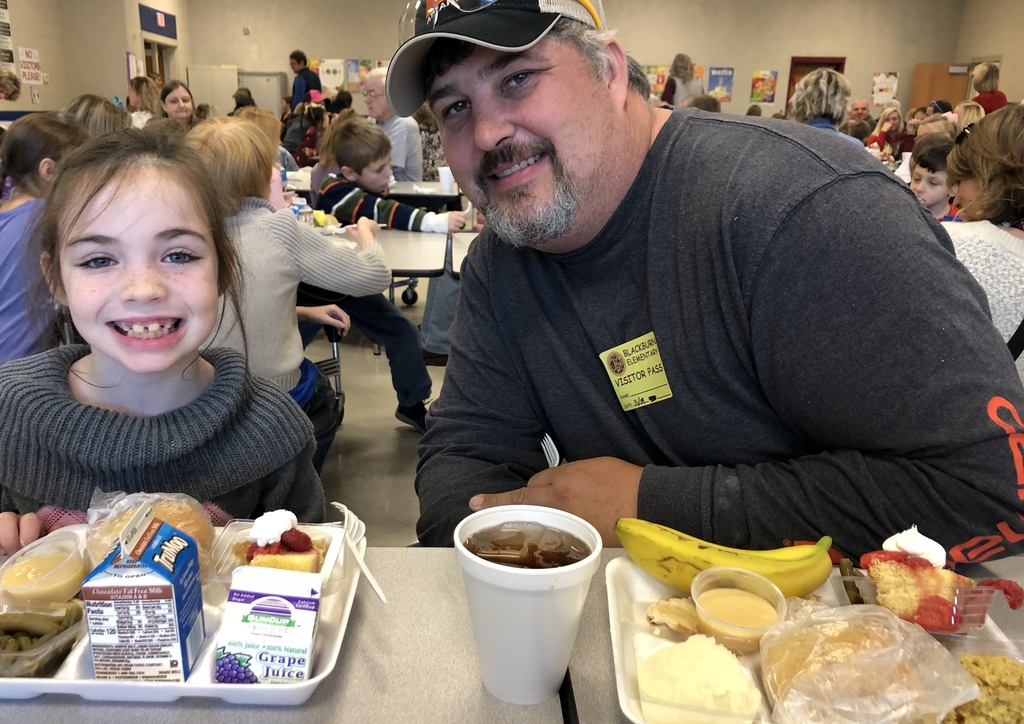 LCHS hosted the LC Retired Educators for their annual Thanksgiving luncheon today! Thank you to Tee Smith and his Varsity Singers for providing the entertainment. Thank you, LCREA, for your generous donation for the chorus trip to DC in April!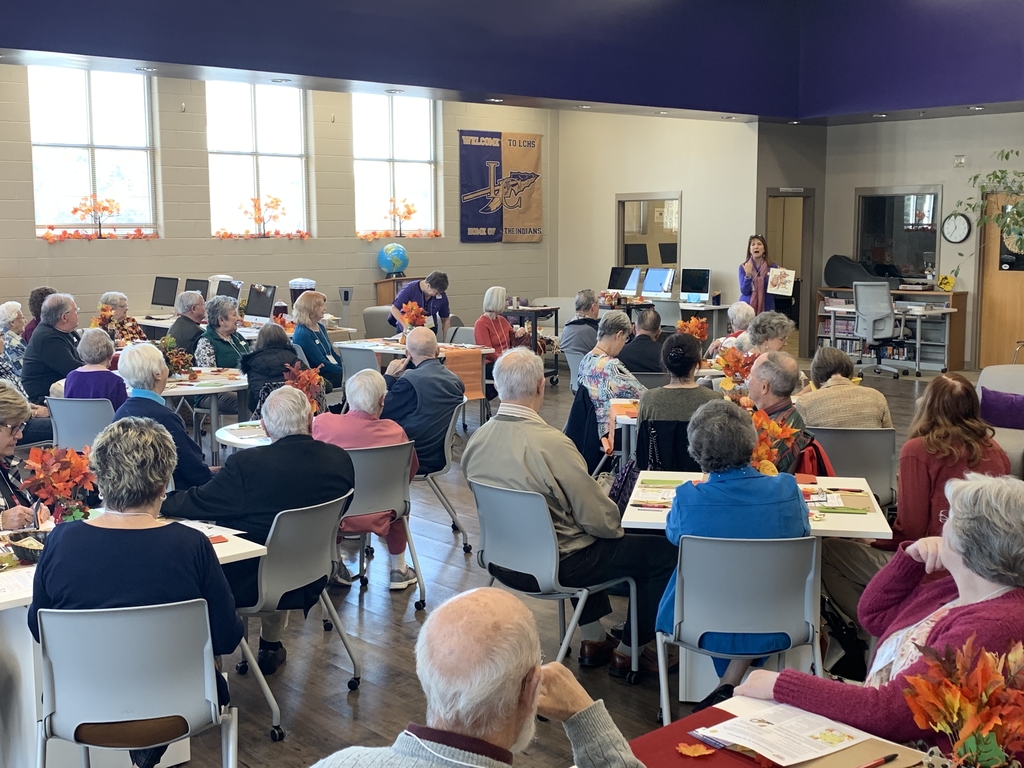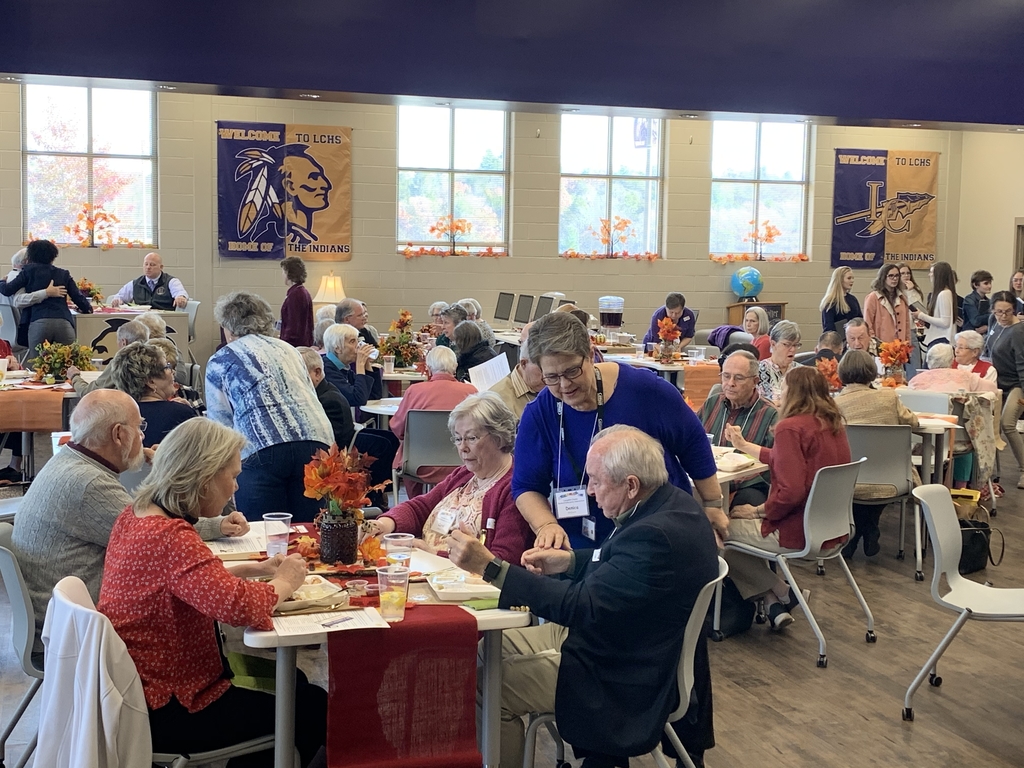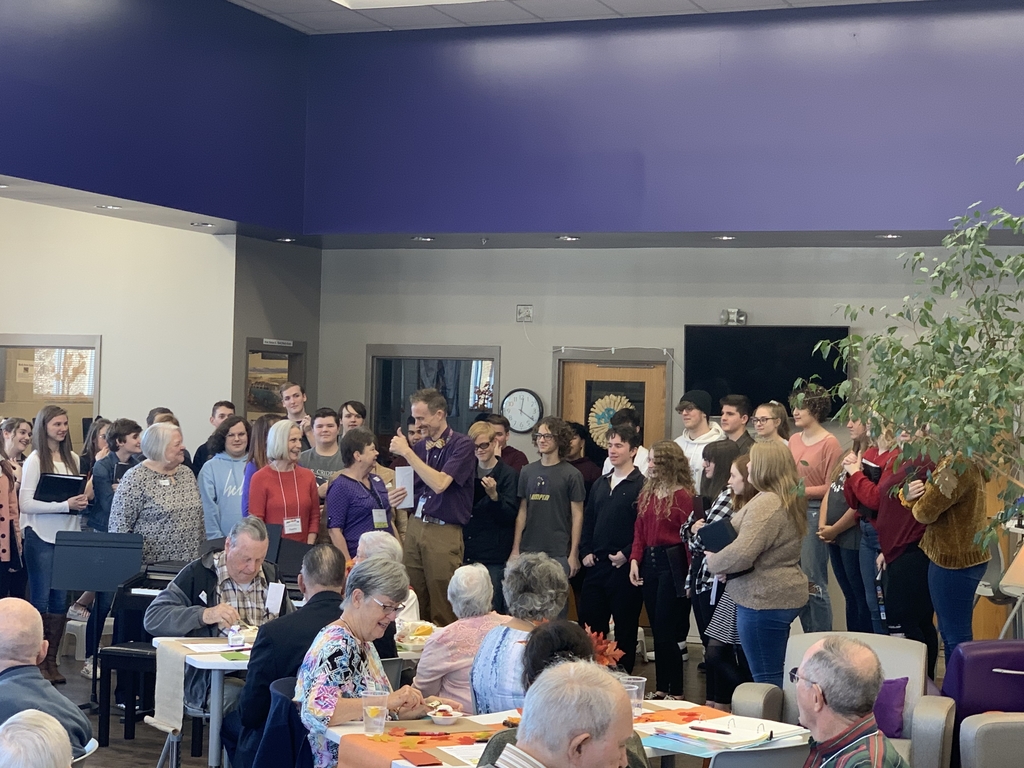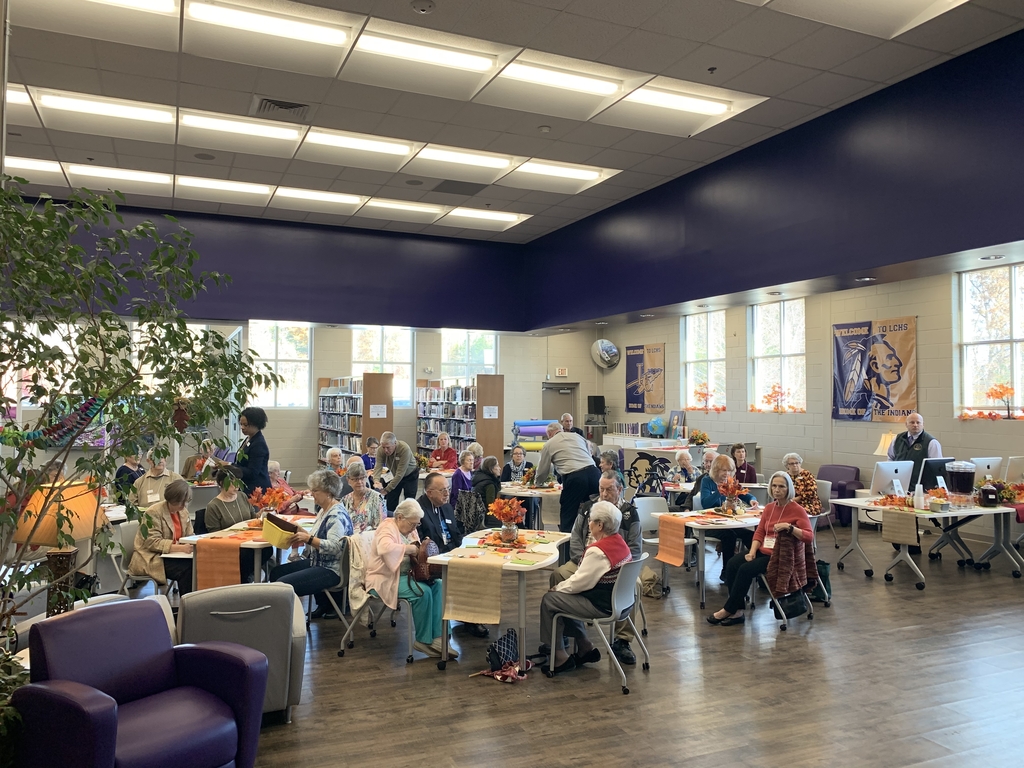 We are just one week away! Join us on Thanksgiving Day from 11:00 AM-1:00 PM for a community-wide Thanksgiving Lunch at Lumpkin County High School. RSVP are appreciated but not required. Do you need transportation? Thanks to our partners at Dahlonega Funeral Home we can come pick you up! Just call 706-429-7510 with your name and address so we can add you to our list.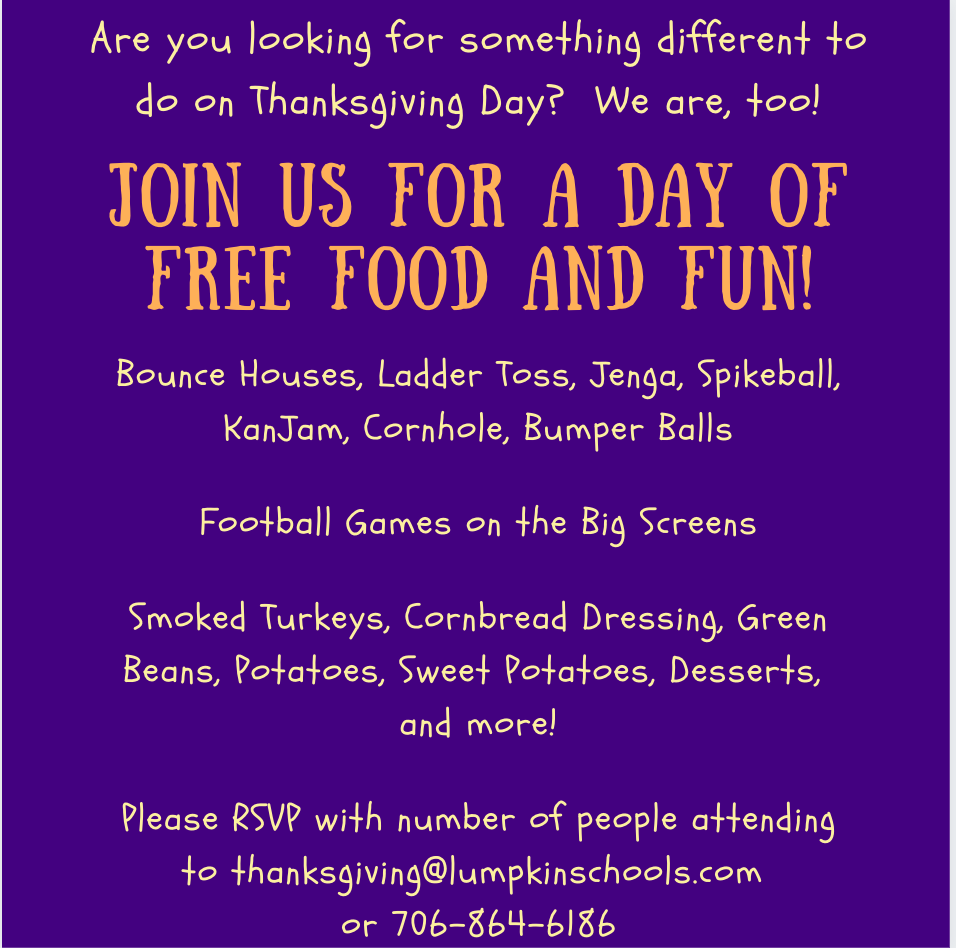 Just a reminder about tomorrow's Pioneer RESA Facebook Live event, "A Parent's Guide To Raising Digital Natives".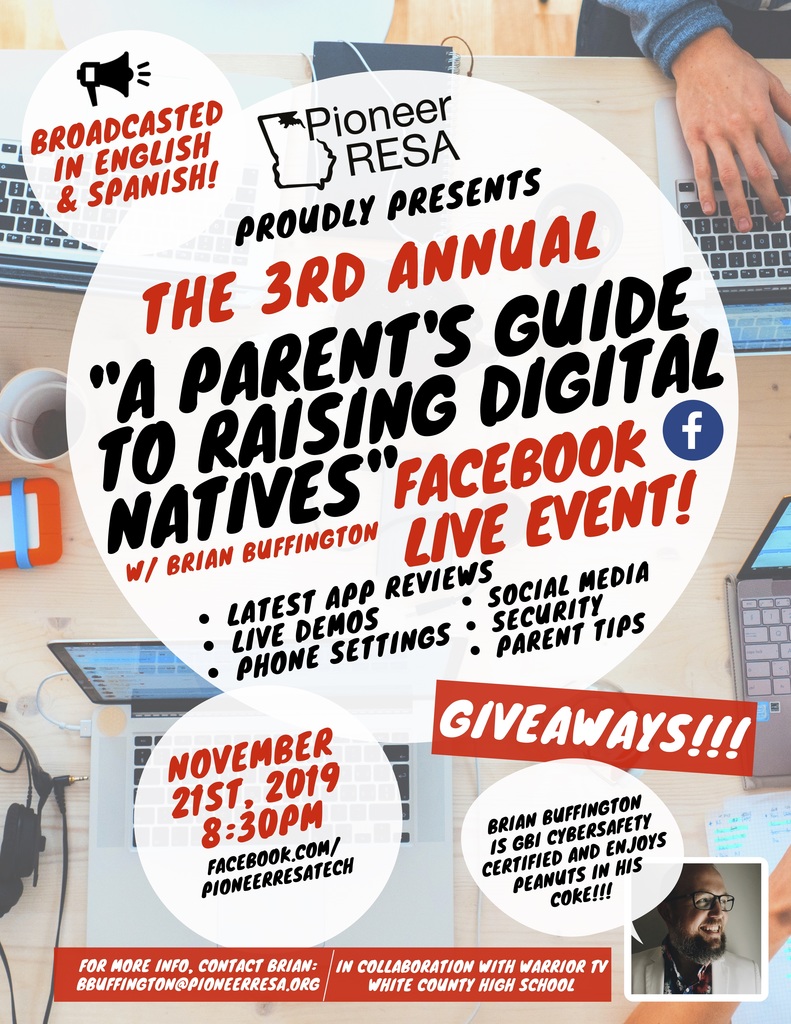 LCES hosted the Rotary Club for their weekly meeting today. Shout out to the Students of Service (SOS) for providing the program and tours! #TR1BE #prideinthetribe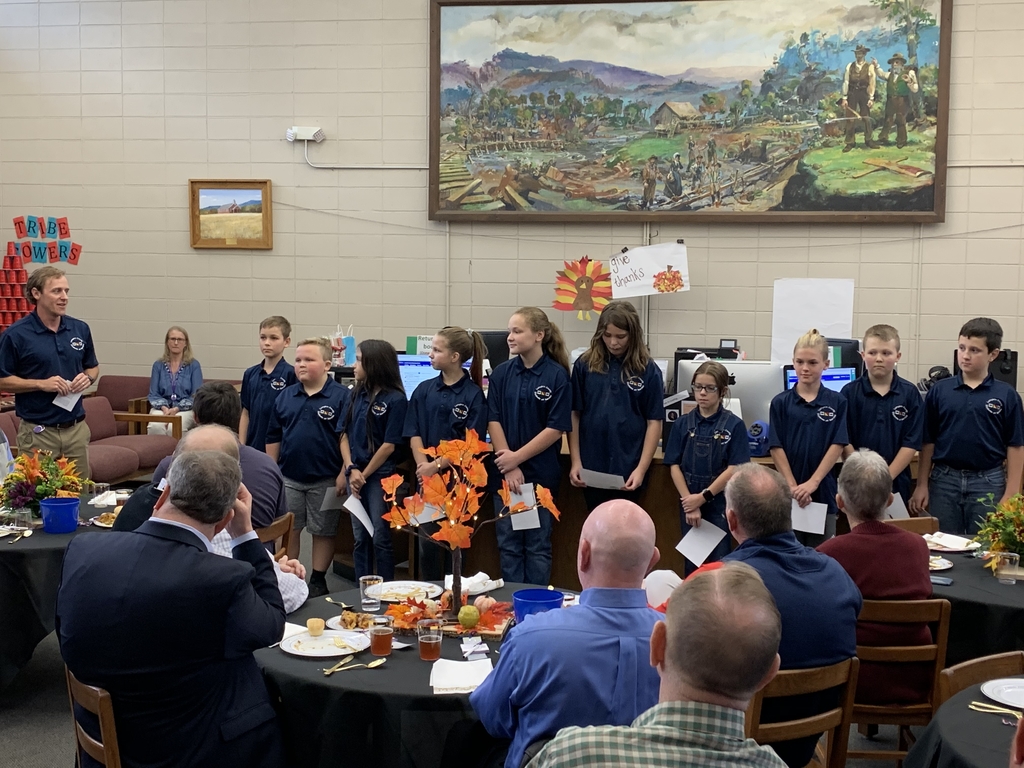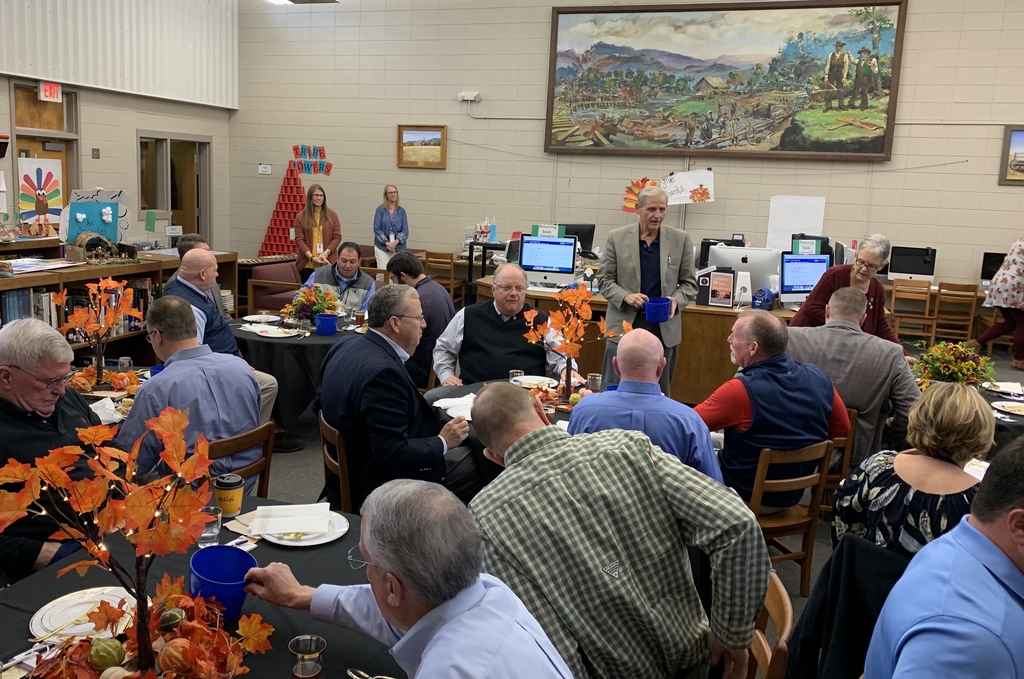 Many thanks to all who contributed to our first Lumpkin County Schools Food Drive partnership with GA Mountain Food Bank! Over 1000 pounds of food was collected for our student families!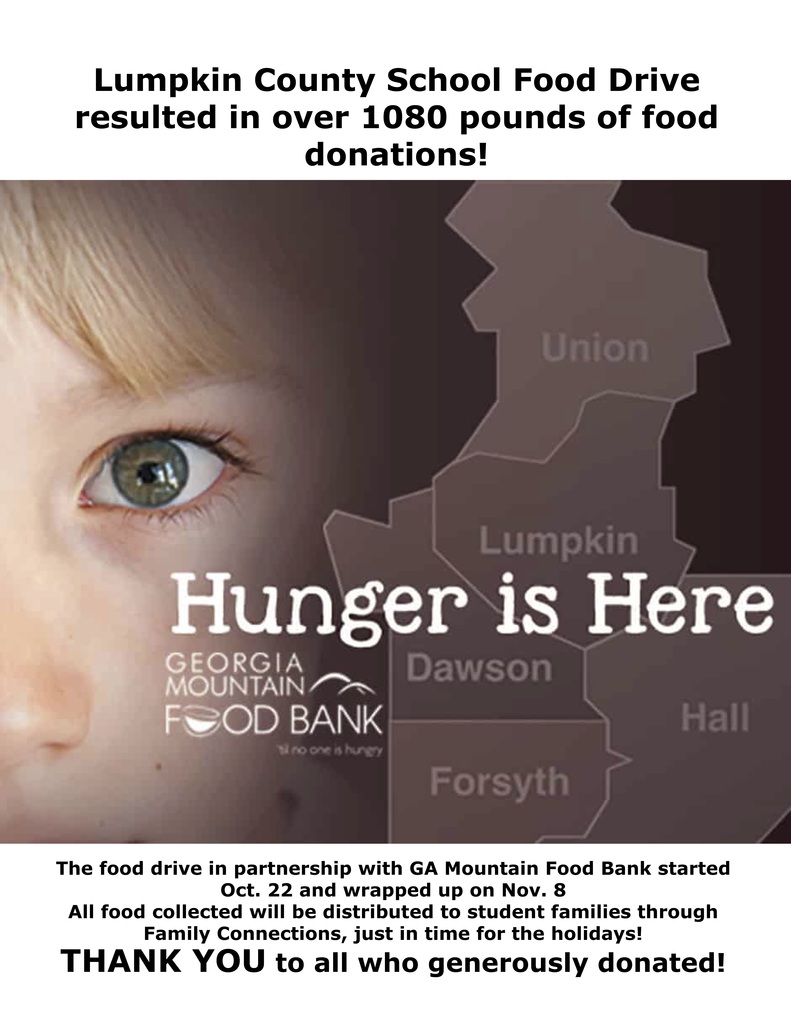 It was another successful #LumpkinMatters event yesterday! Thank you to our Parent Involvement and School Nutrition teams for being a part of these events for the community.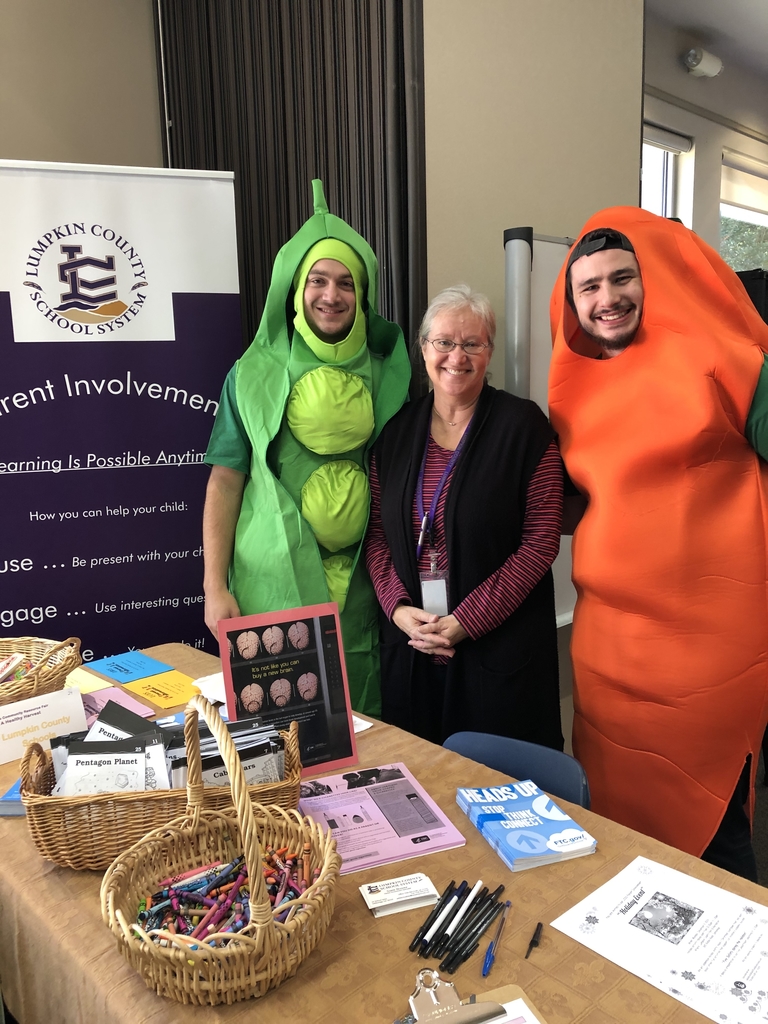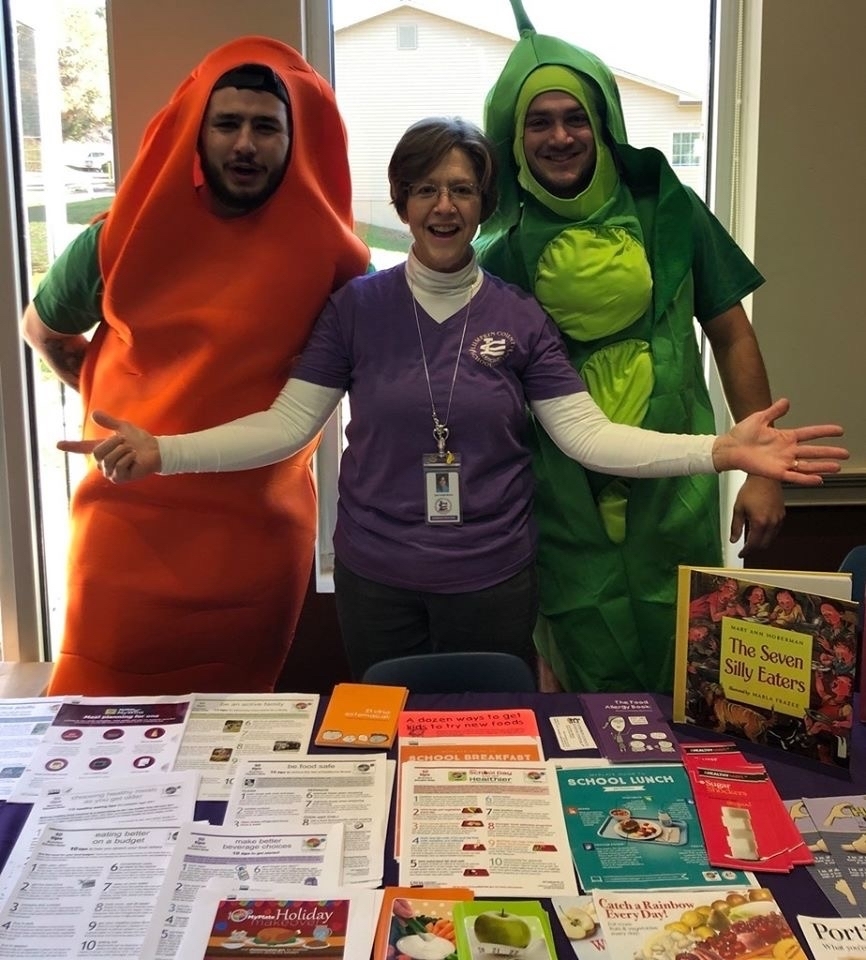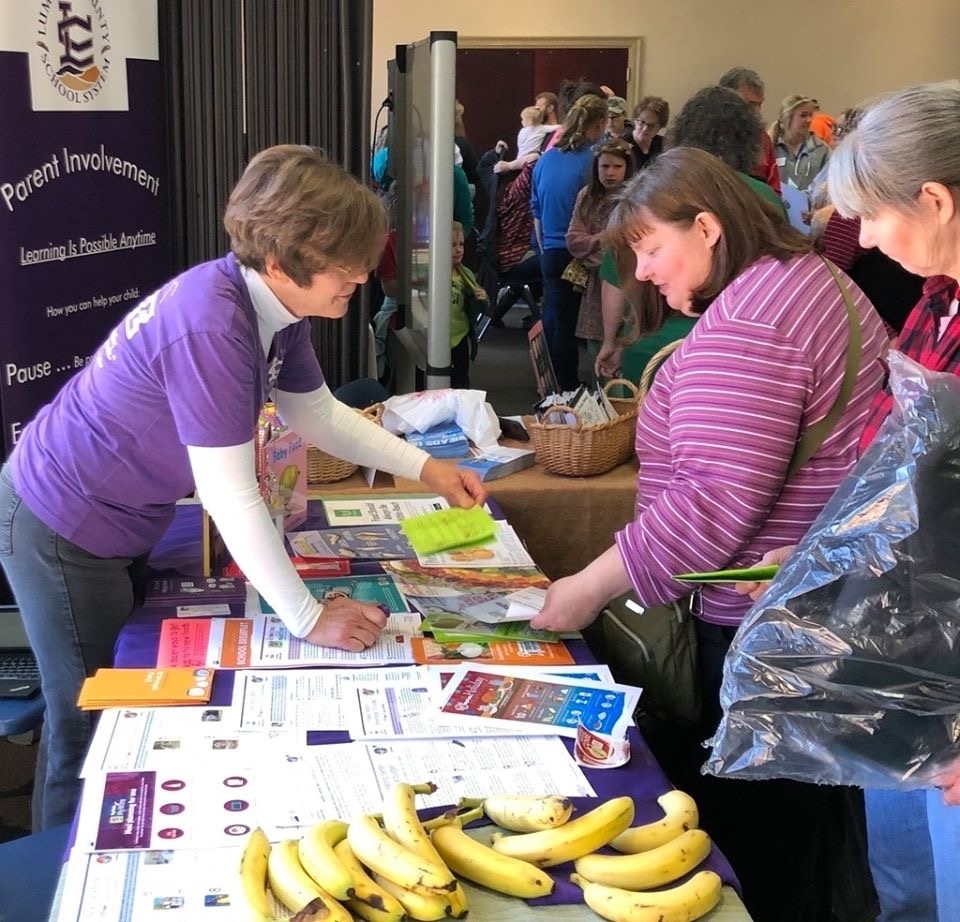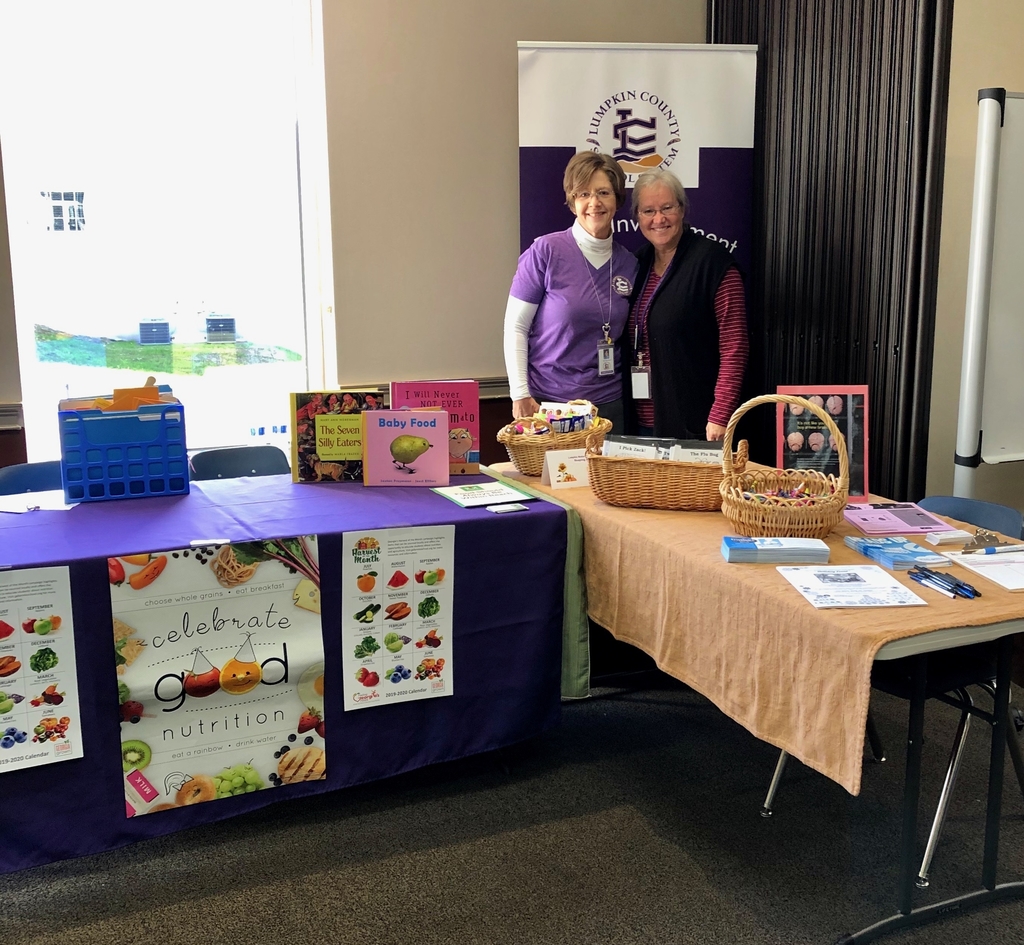 Lumpkin County FFA had a great day at the Georgia Farm Bureau Cattle Show! It sure is nice to have an FFA that represents our county and school system so well! Thank you, Chip Bridges and Greg Murray, for all you do.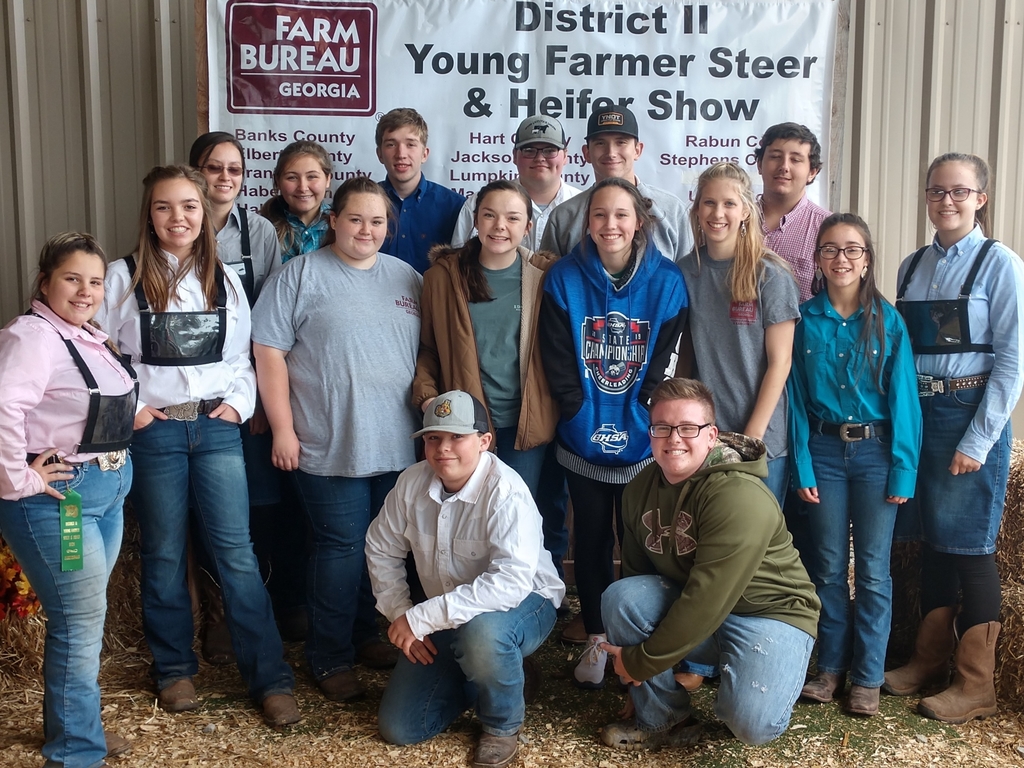 Thank you to Jackson EMC Operation Round Up for their generous donation to the Backpack Buddy Program with LC Family Connections!