At this week's Winter GAEL Conference, Superintendent Dr. Rob Brown accepted a 2021-2022 Georgia Vision Award for Lumpkin County Schools. One of 25 districts in the state to receive this award, LCSS was recognized for our investment in developing our leaders! #TR1BE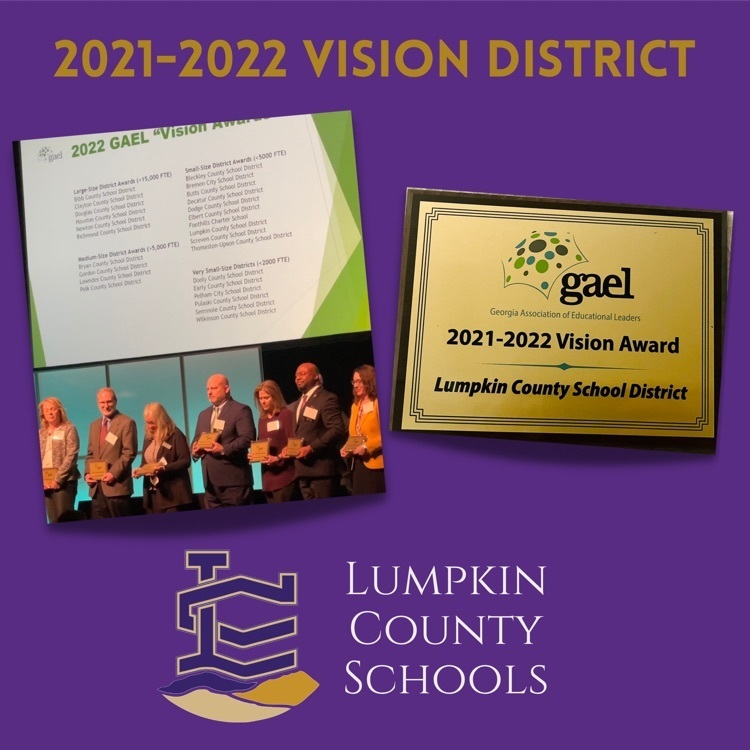 The LC Basketball Alumni Night has been rescheduled for TOMORROW (Tuesday, January 25)! Games start at 6:00 PM @ Lynn Cottrell Gym. Get here early and check-in at the alumni table with Stacie Pierce (
staciapierce@yahoo.com
). Spread the word, #TR1BE!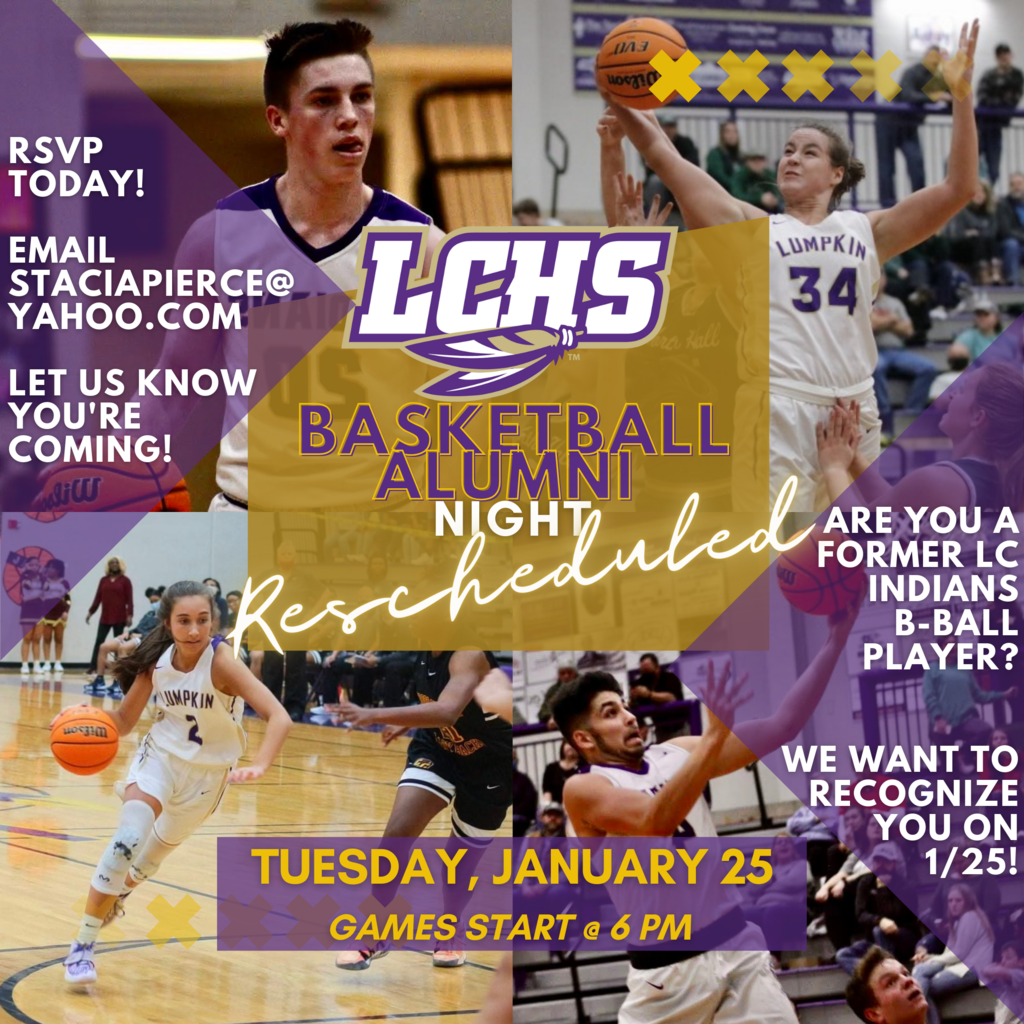 Congratulations to our Chief Financial Officer, Mr. Shannon Christian, for receiving the 2022 Dr. Jimmy Stokes Distinguished Service Award for the GA Association of Educational Leaders (GAEL)! #PrideintheTR1BE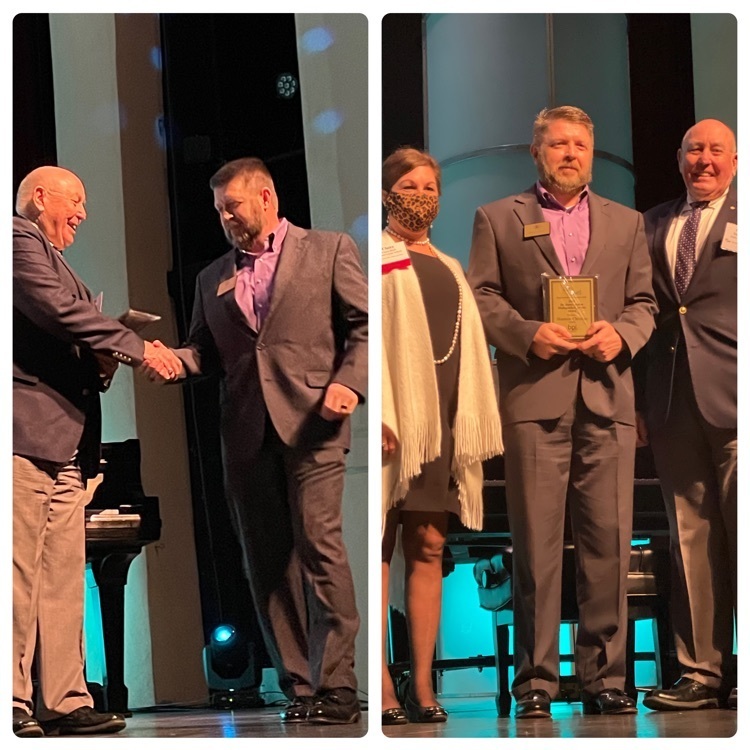 Today is the day! We hope the stands will be packed with LC Alum supporting our Indians as we take on Union County this afternoon. Games start @ 4:00 PM @ Lynn Cottrell Gym. If you are a BBall Alum and you haven't RSVPed, send an email to
staciapierce@yahoo.com
now! #TR1BE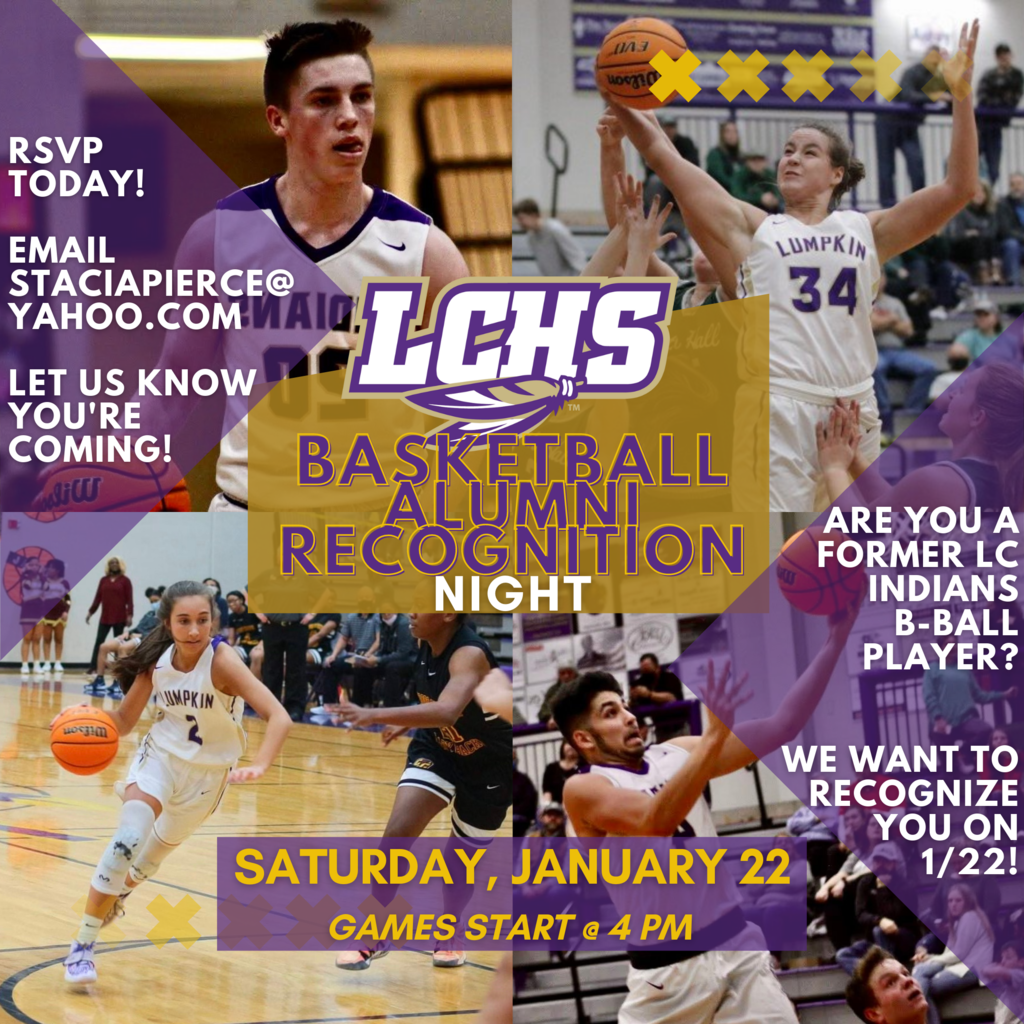 LCHS is ready for the spring sports season! #TR1BE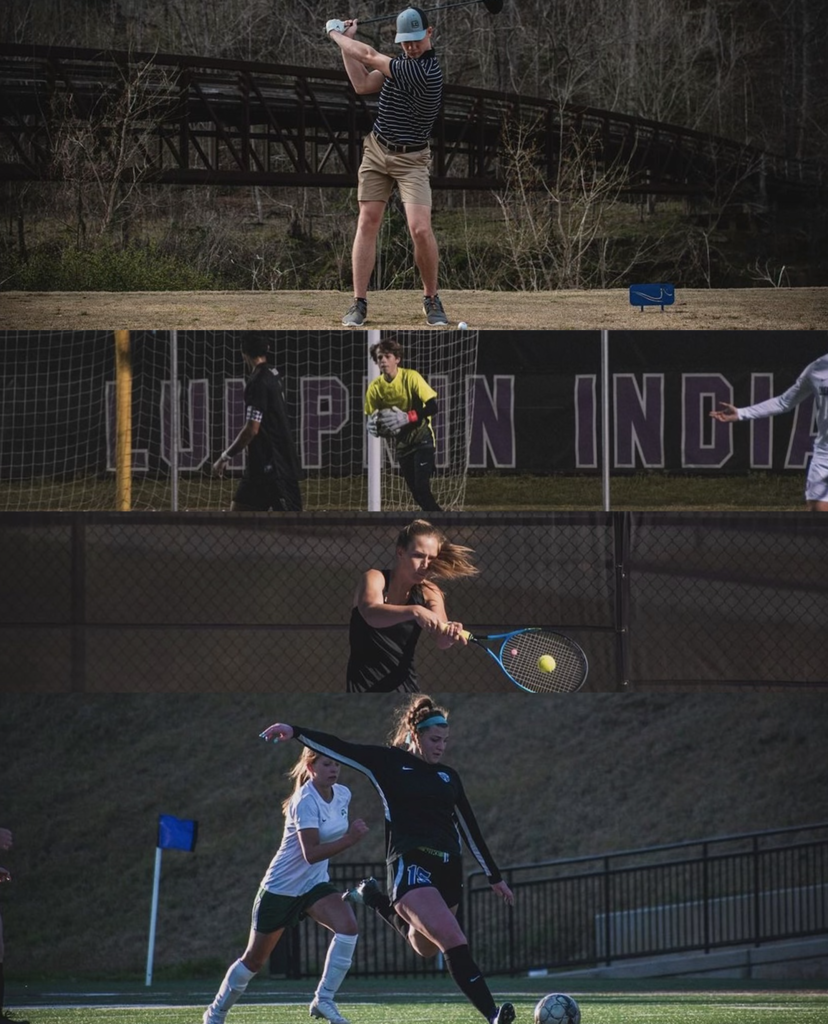 Continuing education and the professional development of our staff is important in Lumpkin County Schools. Congratulations to Chief Financial Officer Shannon Christian, Staff Accountant Christy Jenkins, and School Bookkeepers Deana Butler, Virginia Bryan, and Mindy Free (not pictured) for successfully completing the UGA Carl Vinson Institute of Government Certificate Program for School Financial Accounting Personnel! #PrideintheTR1BE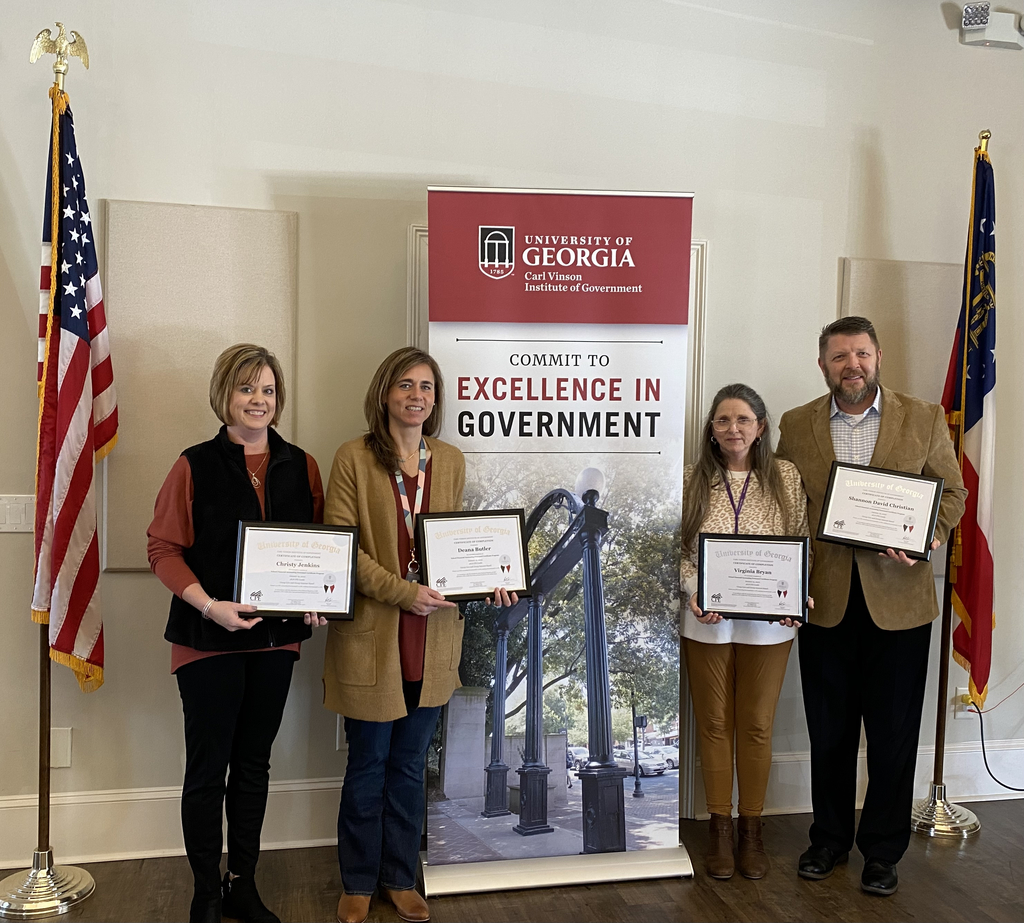 When you are learning a math skill like fractions, it's necessary to take a dance break to keep your brain and body warmed up! Students in Ms. Tritt's 4th Grade Class @ LCES were rocking their fraction skills and their dance moves today! #TR1BE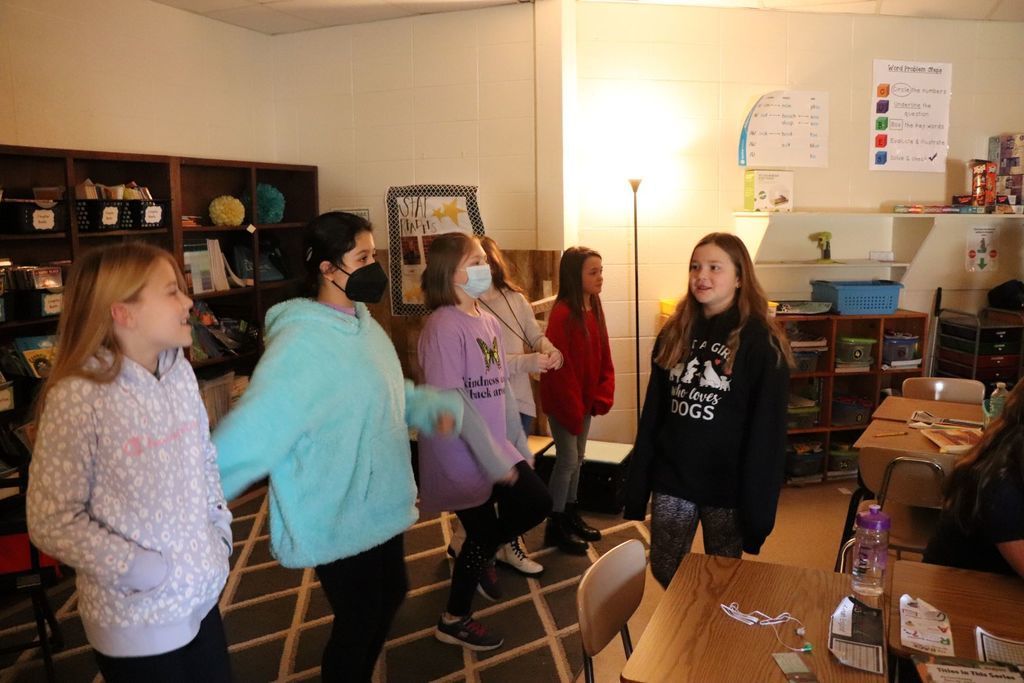 We are just a week away from LC Basketball Alumni Night @ Lynn Cottrell Gym. Have you RSVPed yet? What are you waiting on?! Email
staciapierce@yahoo.com
, and let us know you'll be here!

Lumpkin County Schools will observe Martin Luther King Jr. Day on Monday, January 17, 2022. All schools and offices will be closed Monday in observance of this national holiday. Stay safe and warm this weekend with the possible winter weather approaching! #TR1BE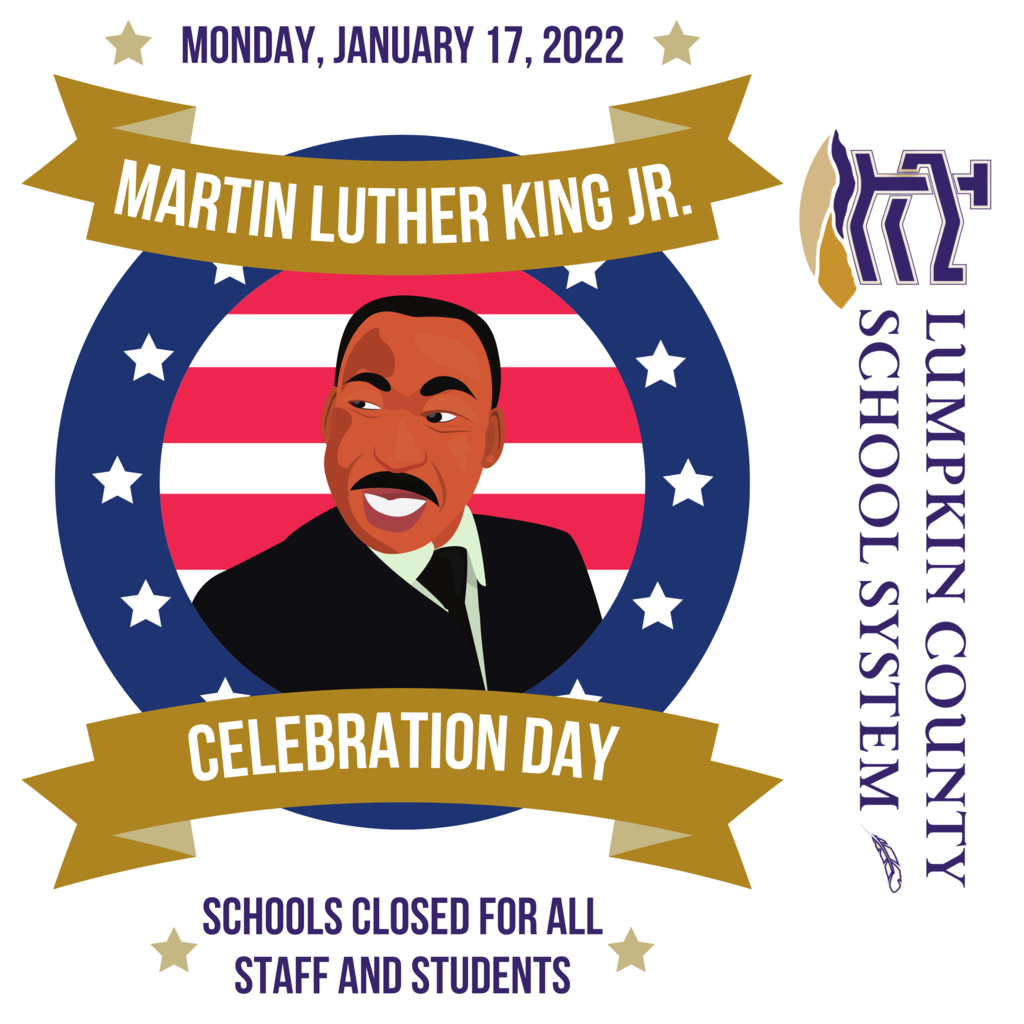 Welcome to our newest #TR1BE member, Baymax! Thankful for the collaboration of many who made today possible in welcoming our first medical service dog in Lumpkin County Schools! #PrideintheTR1BE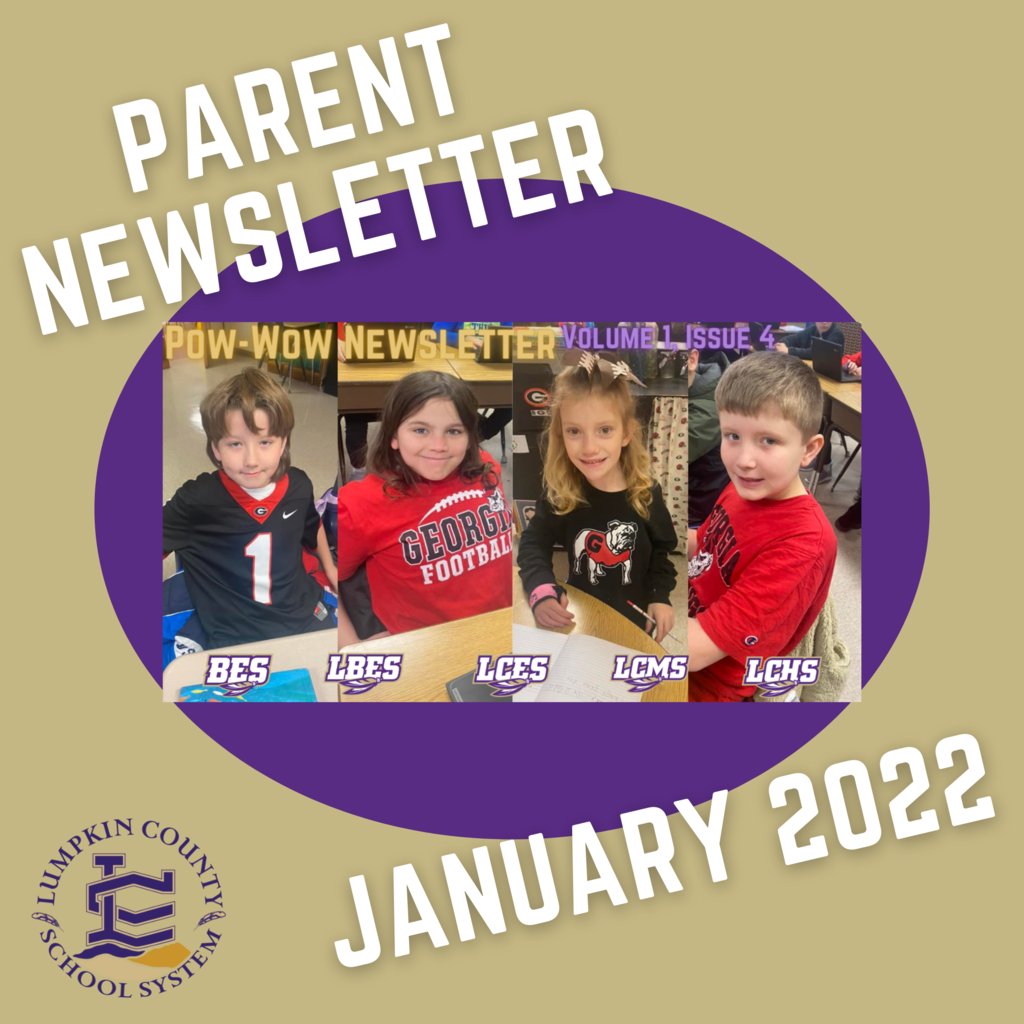 We are excited to announce our partnership with 𝐃𝐫𝐮𝐠-𝐅𝐫𝐞𝐞 𝐋𝐮𝐦𝐩𝐤𝐢𝐧 𝟑𝟔𝟓! Join the TEXT BACK campaign. For tips on how to start a conversation with teens, text "LISTEN" to "85775." Once a week you will receive a text. The goal is to send out evidence-based messaging pertinent to drug prevention. Our hope is to influence individuals under 21 to abstain from using alcohol, tobacco, and other drugs in order to protect their developing brains. #TR1BE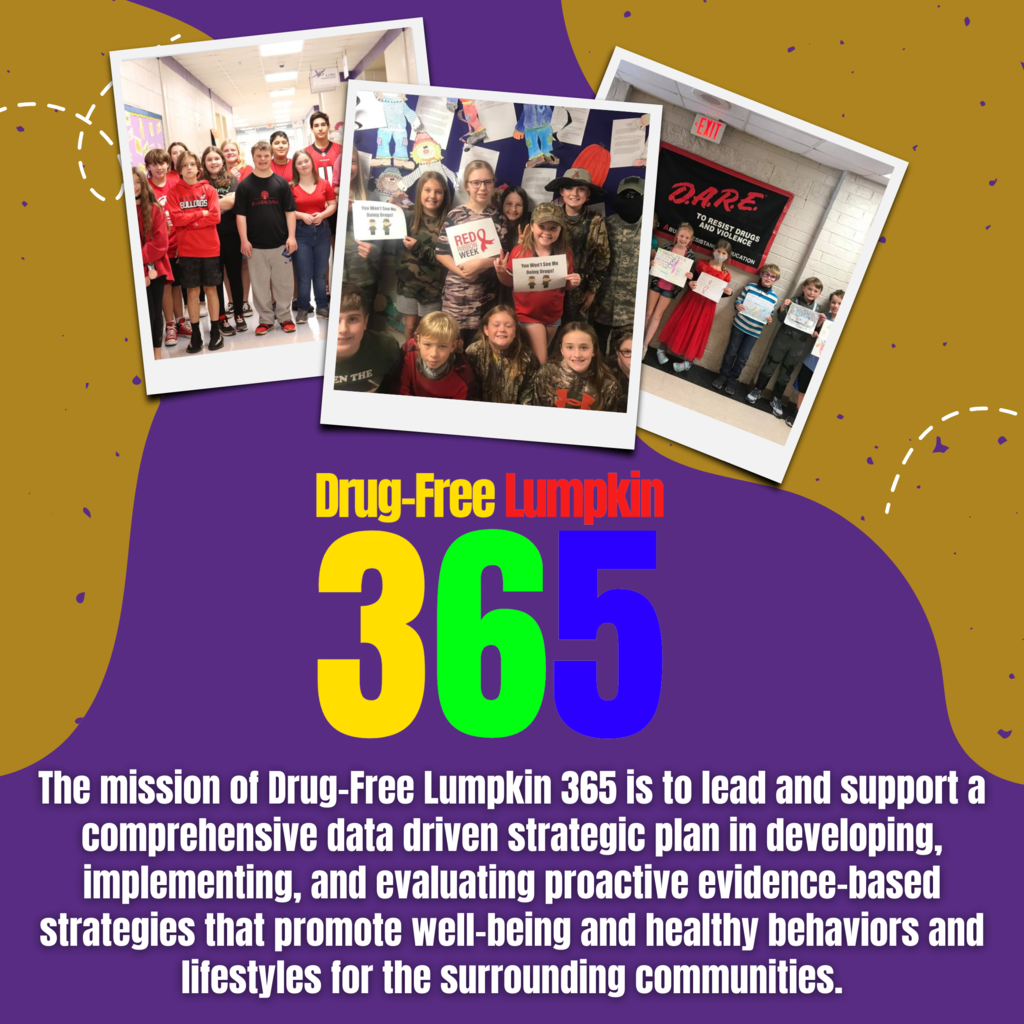 The Connections Classes at LCMS are starting the year off strong with interactive and group-based learning! #TR1BE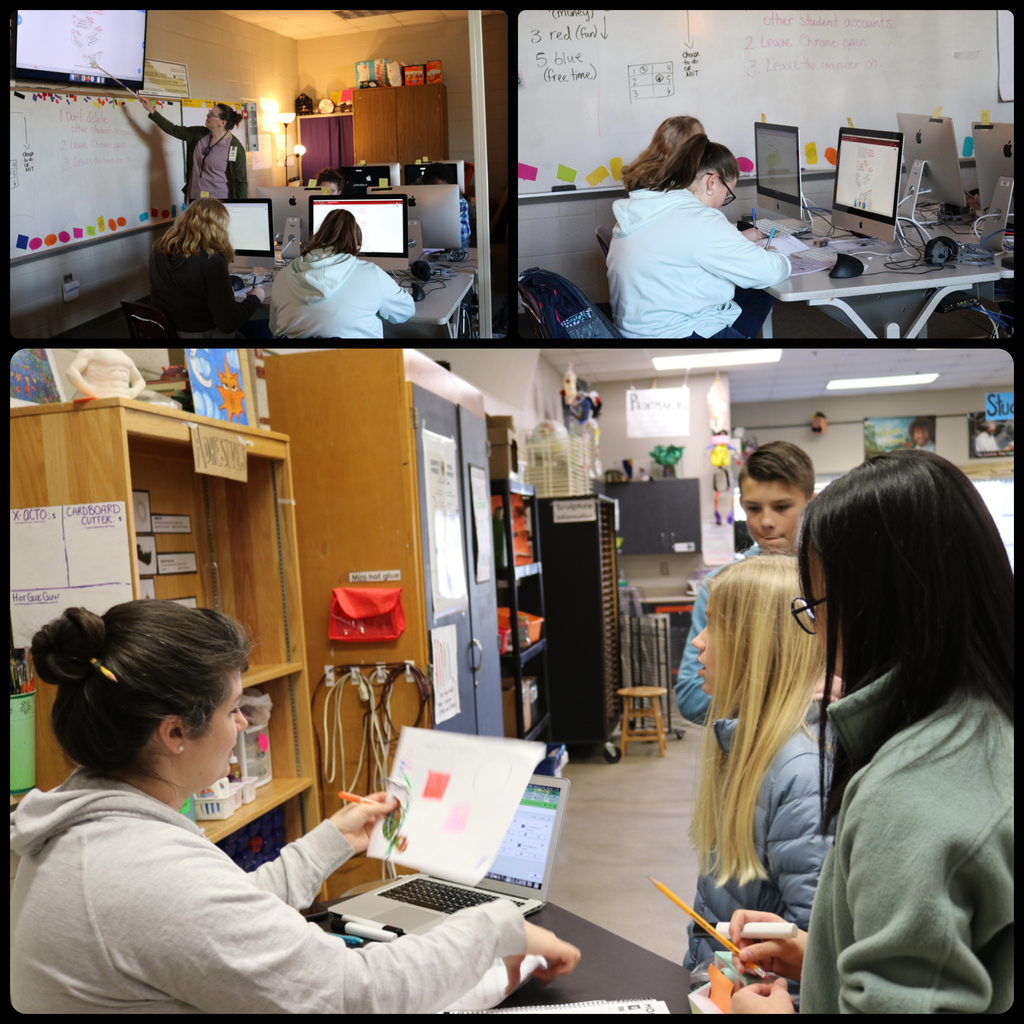 Congratulations to our FIRST Lego League Teams recognized at last night's BOE meeting. We know you'll represent LC well and make us proud as you compete at the next level in Chattanooga later this month! Thank you for your dedication to the #TR1BE, January 2022 Ideal Indians!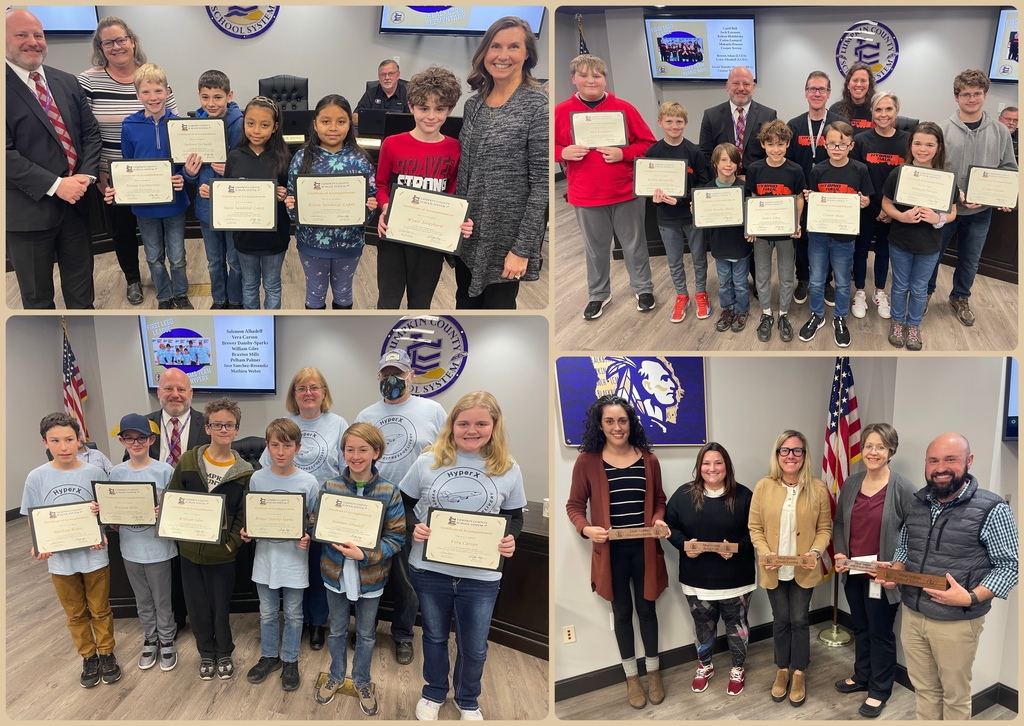 With the new semester comes new projects for students in A/V Technology and Film. Mrs. Christian's students are off to a strong start as they work collaboratively to create engaging content for their audiences! #TR1BE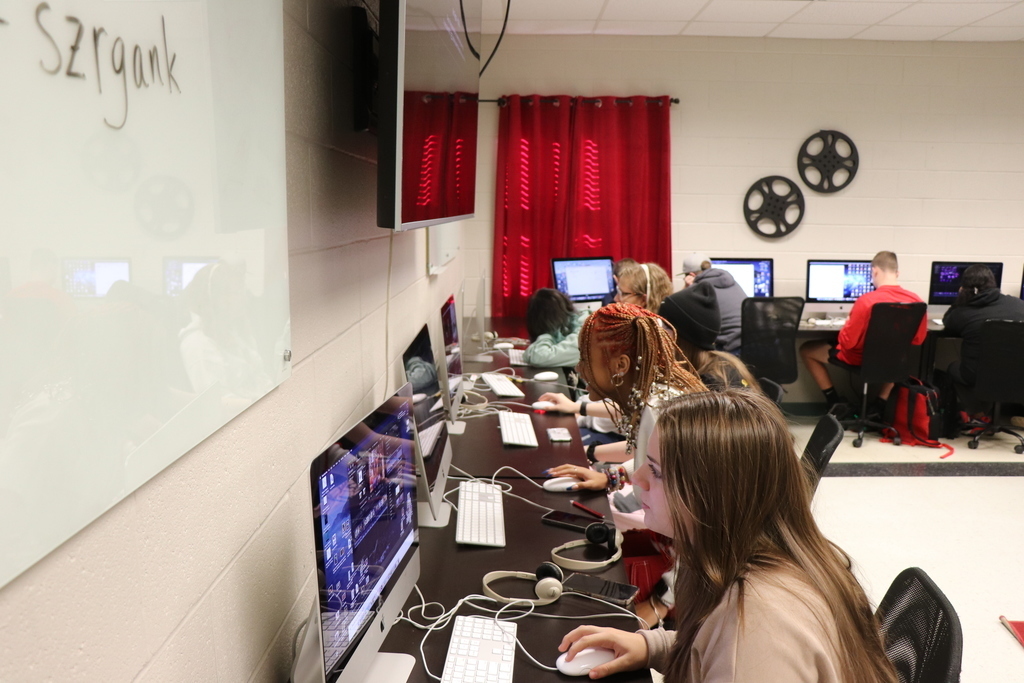 Are you a former LC Indians Basketball player?! Mark your calendar for Saturday, January 22, and join us @ Lynn Cottrell Gym for Alumni Night! RSVP by emailing
staciapierce@yahoo.com
. We can't wait to see our past Indians supporting our current Indians! #TR1BE #AlumniNight2022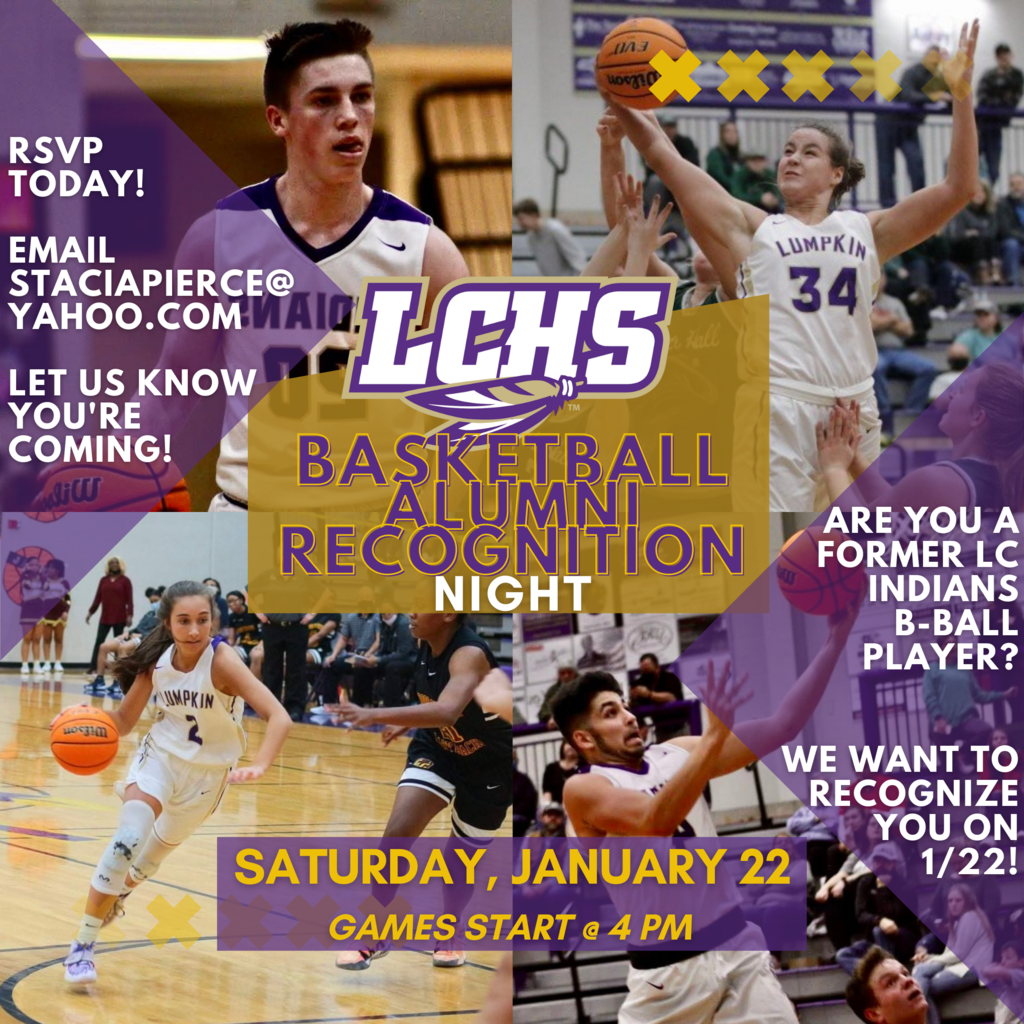 Lumpkin County Schools will be on a two-hour delay on Friday, January 7, 2022.

Join Mrs. B for January Parent Groups starting today at 1:00 PM and every Thursday this month. Check out this month's online resource center (
https://5il.co/lj8l
) to find info on Georgia Home Classroom: A collaboration between GaDOE and GPB to support at-home learning! #TR1BE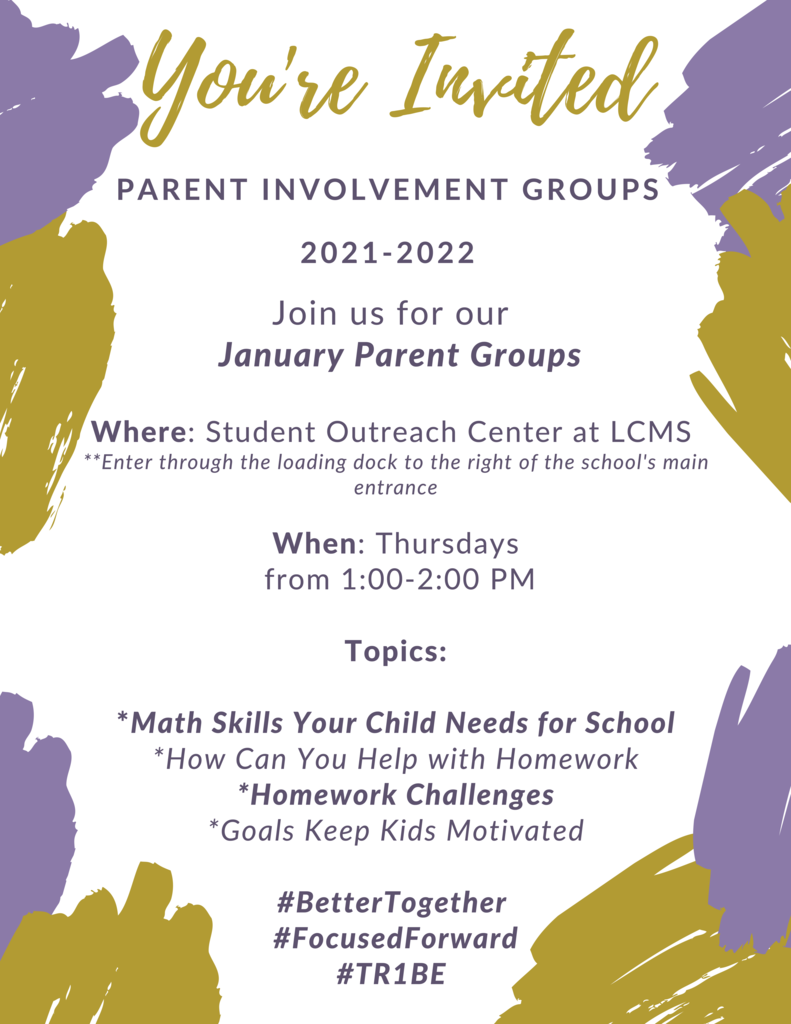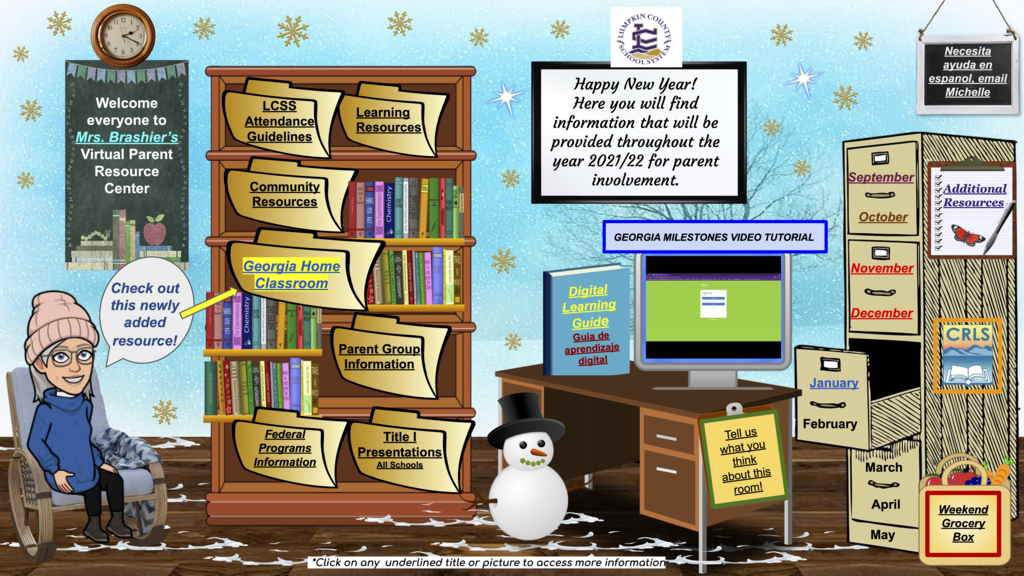 While most of us were frantically preparing for Christmas break, students Aubrey Cooper and Riley Osborne put the final touches on their first original songs produced in Cottrell Recording Studio @ Indian Drive! Listen now @
https://linktr.ee/lumpkinschools
. #PrideInTheTR1BE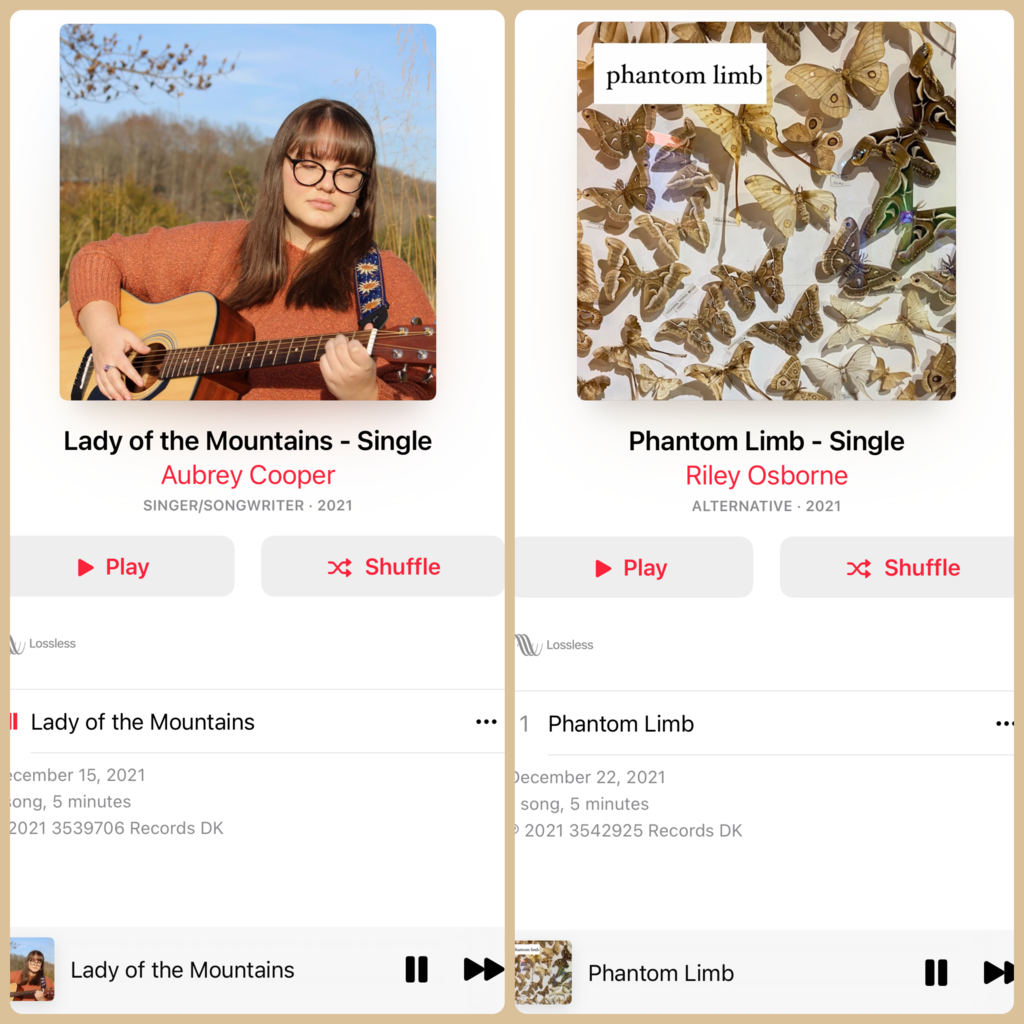 Our teachers spent today gearing up for 2022 and the second half of the year, and we are excited to welcome all our students back to school tomorrow! Understanding that COVID-19 is an ever-changing pandemic, we are committed to continuing to make student safety and health our top priority in Lumpkin County Schools. With recent changes from DPH in regards to quarantine and isolation windows, please be sure to check out our new COVID-19 Information page by visiting
https://www.lumpkinschools.com/page/covid19
for the latest up-to-date information on the pandemic. If you have questions or concerns in regards to your child's return to school, please reach out to your child's administrators by email or phone tomorrow morning. We appreciate your continued support of Lumpkin County Schools! #TR1BE