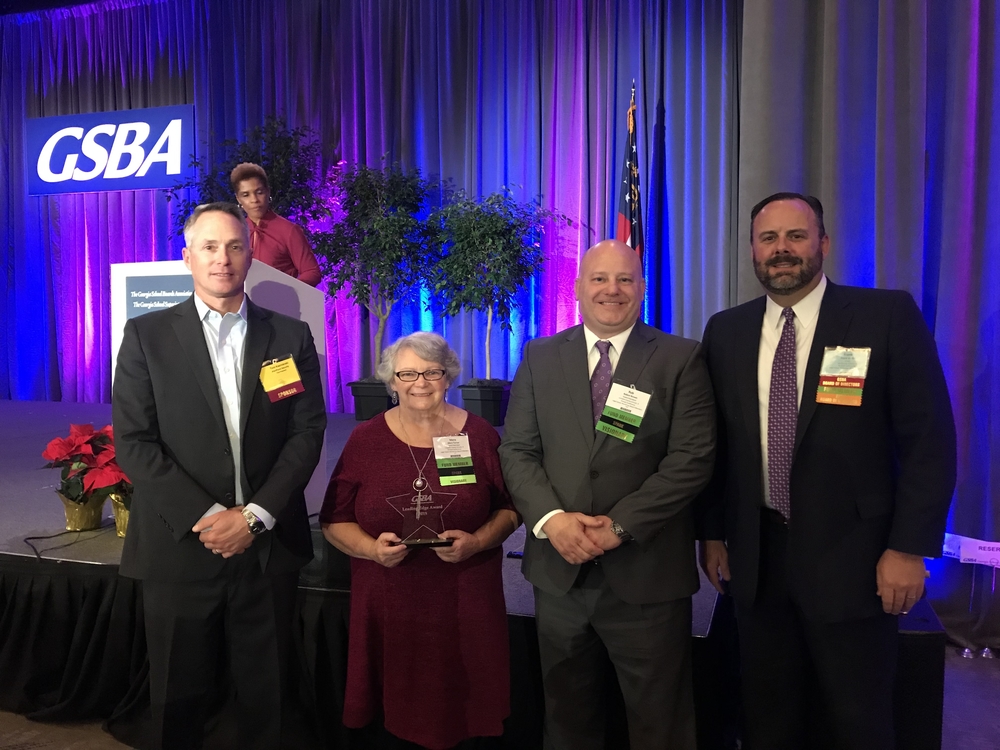 LC School System Receives GSBA Leading Edge Award
Rob Brown
Saturday, December 14, 2019
The Lumpkin County School System received the Georgia School Board Association's (GSBA) Leading Edge Award for Communications and Messaging.
According to GSBA, their newest award recognizes innovative and "out of the box" practices by governance teams and school districts. With an emphasis on highlighting school districts who are leading the way in ensuring students are competitive in an ever-changing global market, the GSBA Leading Edge Award recognizes the design and implementation of projects and programs that are having a positive impact.
For a school system to be eligible to apply for this new award, they must exemplify: 1) promoting and advancing public education through integrated coordinated advocacy action; 2) engaging partners to address critical issues; and 3) providing needed services to support the local community.
At last Thursday's award ceremony, BOE Members Mera Turner and Lynn Sylvester accompanied Dr. Brown to receive the award. Only one other school system (Henry County) in the state of Georgia received the Leading Edge Award for Communications and Messaging.
Superintendent Rob Brown remarked, "Lumpkin County Schools' focus on public relations, messaging and communications positively impacts our community by encouraging the involvement of students, educators, parents, and community members alike. When we are sharing our story every single day, our community sees and hears first-hand and becomes a supporter of what we are doing. Our goal is to enhance the educational opportunities we provide for our students, and this is best accomplished with our community partnerships. Our work in this area began three years ago as we completed our system strategic plan and has been an ongoing, purposeful effort to better engage community stakeholders in our schools. This has been a team effort, but I cannot overlook the significant impact that Mr. Jason Lemley has made in this area. As our Public Relations Coordinator, Mr. Lemley has truly taken us to a new level and his efforts should be applauded."
Although this is not the first award Lumpkin County has earned and received, it is an important one for the direction we are headed. Communication and collaboration are key aspects in creating strong educational institutions, and Lumpkin County is proud to be on the leading edge in the state of Georgia!