At the September 2022 Board of Education Meeting, Ideal Indians were recognized for going above and beyond to serve our students, schools, and community.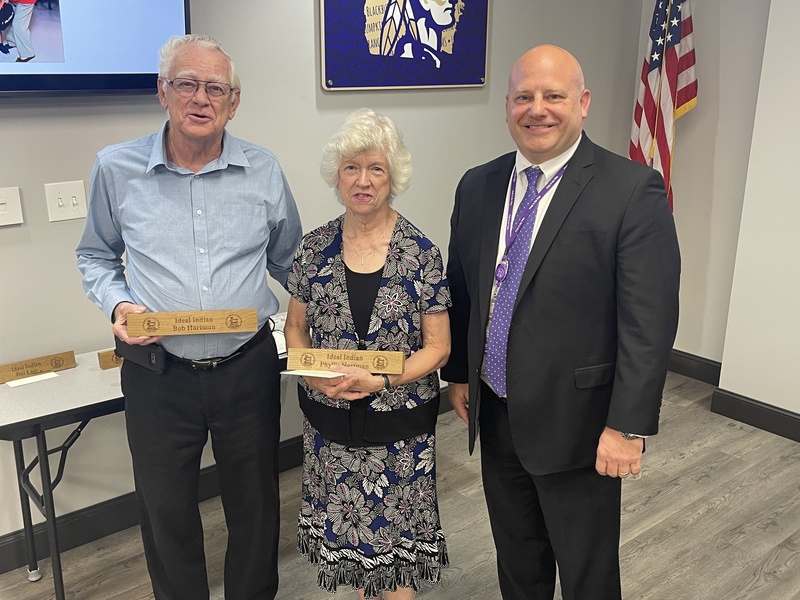 Phyllis and Bob Hartman presented by Dr. Betsy Green
"Phyllis and Bob Hartman have been subbing at Blackburn for the past few years. They do an excellent job and they are so reliable. They never missed a beat during the pandemic and there were many times that they were the only subs we could get. They have also done many long term sub jobs over the past few years and they are truly a part of our faculty. We feel very blessed that they are still willing to sub and that Blackburn is the place they feel at home."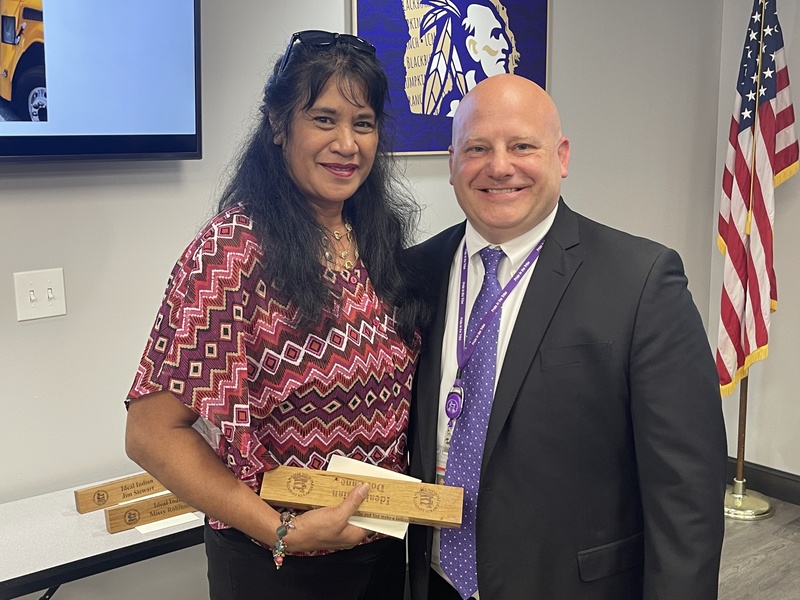 Dot Lane presented by Stacie Gerrells
"Earlier this week I received a message from a LCES teacher that said, "Shout out to Mrs. Dot. One of my students forgot her lunch money this morning. Mrs. Dot gave her four dollars to buy lunch." I was not surprised at all and my response was, "Mrs. Dot is always doing something like this for the students on her bus. She truly has a heart for kids." And that is why Mrs. Dot is deserving of this Ideal Indian award. She is always more than willing to help her students. The students and parents on her bus absolutely love her. She knows all of her students and their families. I have never seen her in a bad mood. She is always smiling and willing to do whatever is needed to help her students have a good day. LCES appreciates Mrs. Dot and all that she does for our students."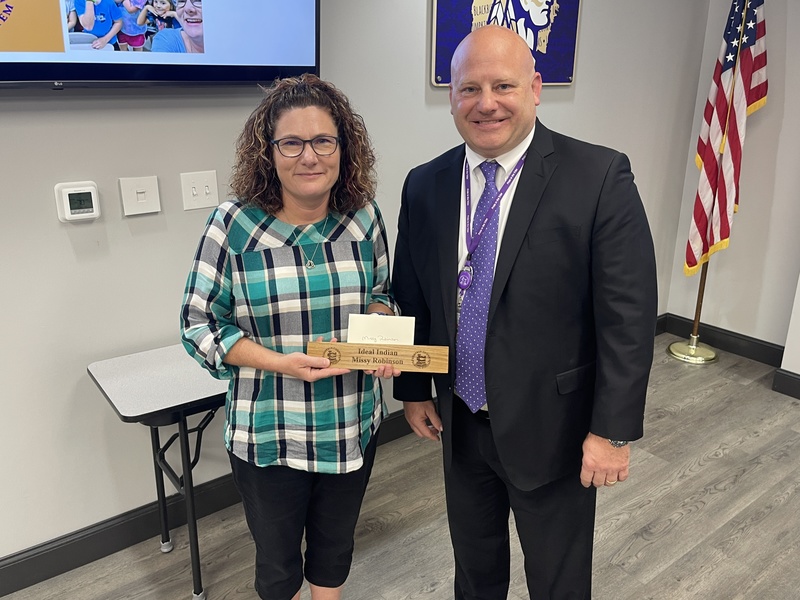 Missy Robinson presented by Stacie Gerrells (on behalf of Taylor Tritt)
"I am 2 weeks from having a baby. Mrs. Robinson came by my room one day and volunteered to pick up my class from CAMP each day and bring them back to my room to keep me from having to walk so much. I have not known her for very long but she has always been very willing to lend a hand in any capacity. She brings a bright and positive vibe every day to school. She gives me energy and encouragement on days that I am struggling. I am thankful to work at a school with such kind and thoughtful coworkers. She is definitely feeding the fire in my life and the life of Lumpkin Elementary School."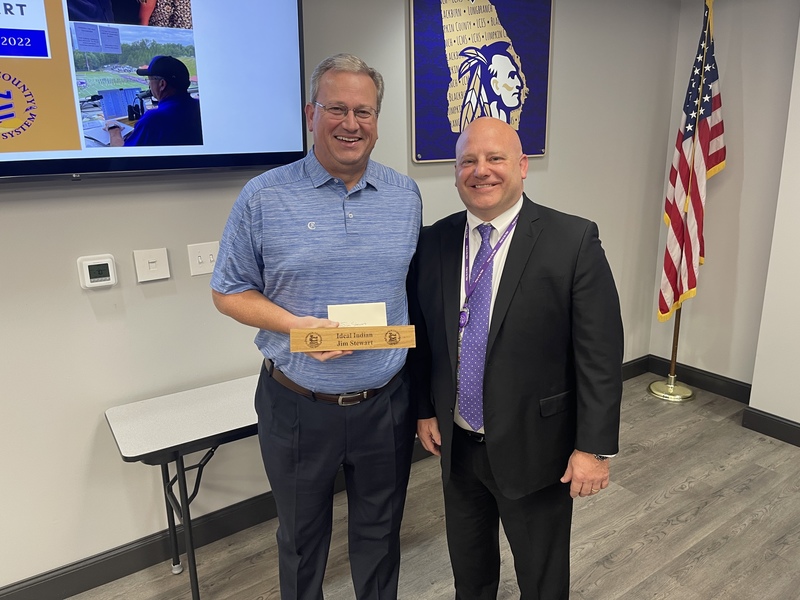 Jim Stewart presented by Jason Lemley
"Having known Jim for many years now, I am impressed by his professionalism, I admire his optimism, and I appreciate his quick wit and sense of humor. I had the pleasure of teaching his daughter, Brittany, back in 2013, and got to know Jim and his wife, Caroline, as involved and caring parents. Throughout the past 10+ years, even though Brittany graduated in 2014, Jim's dedication and involvement in Lumpkin County Schools hasn't wavered. Whether it's his support on social media or his presence at school events across the district, Jim is a valuable member of our #TR1BE. Best known as the Voice of the Indians for Friday Night Lights @ Cottrell Field, Jim is a staple in Lumpkin County Schools and the broader Dahlonega/Lumpkin County community. When Paula Cooper and I took on the operations of our jumbotrons this August, we quickly realized that our learning curve was steep. We have relied heavily on Jim's experience, expertise, and willingness to share as we do our best to optimize the functionality of the technology. Jim facilitated a meeting with UNG Athletics in early August for us to learn from their team on best practices of game operations. Not only did he set up and attend the meeting with us, but Jim continued to collaborate with and assist us in creating an organized, efficient, and effective run-of-show to make our jobs easier and to up our game for the new football season. I cannot imagine the number of hours Jim puts in each season preparing for and executing his role as our public announcer. Through his service to this school district, Jim Stewart shows us all what it means to be an Ideal Indian!"
#TR1BE